Leading with Intention
From winning work to helping cement Balfour Beatty's reputation as an industry and community leader, the roles and responsibilities of a construction marketing professional extend far beyond sales and advertising. For Marketing Manager Erica Frandsen, activities like building morale amongst her team, organizing local volunteer opportunities, and even supporting the next generation of builders are all in a day's work.
CONTINUE READING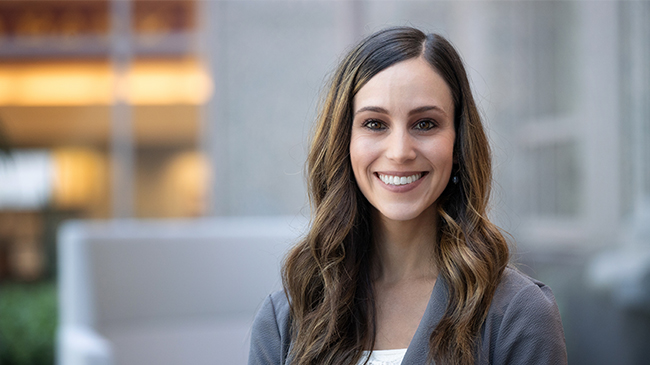 Kyle Frandsen is Helping to Pave the Way for Future "LEEDers" in Construction
Kyle Frandsen is a born leader, and he's especially passionate about sharing his knowledge and expertise about sustainability and green construction. His interest in the field was sparked at the University of Florida where he earned his master's degree in building construction with a sustainability concentration. He also worked for a general contractor on a campus project pursuing LEED® Platinum certification from the United States Green Building Council.
CONTINUE READING