Erica Frandsen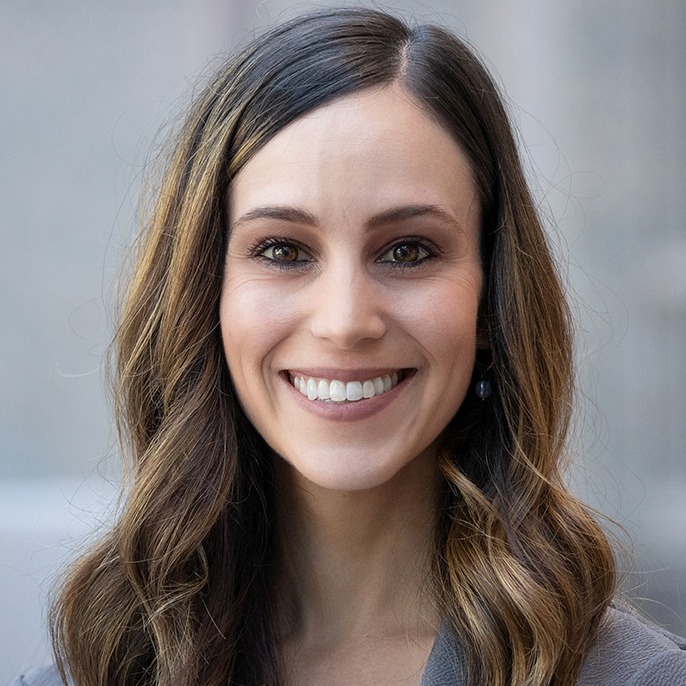 Relentless Ally
Leading with Intention
From winning work to investing in our local communities, Erica Frandsen's commitment to excellence has positioned Balfour Beatty to build new futures across California.

From winning work to helping cement Balfour Beatty's reputation as an industry and community leader, the roles and responsibilities of a construction marketing professional extend far beyond sales and advertising. For Marketing Manager Erica Frandsen, activities like building morale amongst her team, organizing local volunteer opportunities and even supporting the next generation of builders are all in a day's work.

Since joining Balfour Beatty in 2013, Erica has exemplified intentional leadership beyond her colleagues and communities. In 2021, Erica, along with her husband and Balfour Beatty Director, Sacramento Kyle Frandsen, developed and executed a plan in collaboration with the company's local leadership to open a new office in Sacramento. This strategy has effectively positioned Balfour Beatty to expand our presence into the growing K-12 and higher education markets in and around the Sacramento community—among other exciting opportunities.

Since that time, Erica has played an integral role in growing the footprint of the business, as recently demonstrated by the team's first project award—the $2.8 million Natomas High School Administration Building for new client, Natomas Unified School District. The team also secured a $35 million progressive design-build contract to build the new C80 Creekview Elementary School for Roseville City School District—amongst 15 local competitors.

But it isn't simply achievements such as opening a new office and delivering critical project wins that have lifted Erica to new levels of leadership. Erica says the key component of her intentional leadership is always remaining cognizant of her teammates' daily hard work, both on and off the jobsite.

In 2020 when COVID-19 required jobsite teams to rapidly implement new safety and operational procedures, Erica created a program designed to encourage Balfour Beatty teammates on the front lines of the pandemic. She implemented a "Project Pride" campaign to recognize jobsite teams for their dedication and commitment to the safety and health of our people and partners as they continued to deliver industry-leading projects for our clients.

Erica understands that leading with intention also requires forward-thinking. As the co-chair of Balfour Beatty's summer internship program in California, Erica demonstrates her passion for investing in the builders of tomorrow and the importance of Balfour Beatty's role in ensuring a robust talent pipeline.

"One of the best ways we can help solve the labor issues our industry faces is to provide meaningful internship opportunities," adds Erica. Balfour Beatty's summer internship program in California spans six weeks, includes opportunities for various roles both on and off the jobsite and culminates in an annual scholarship presentation experience.

Additionally, Erica has also supported the next generation of construction leaders through her service on the 2020, 2021 and 2022 Judges Panel for the national Associated Builders and Contractors (ABC) Student Competition.

As an intentional leader, Erica understands that Balfour Beatty's impact reaches far beyond our jobsites and into the communities where we live and build. Throughout her tenure with Balfour Beatty, Erica led the annual Red Shoe Day, participating alongside her teammates to collectively raise over $20,000 in support of San Diego's Ronald McDonald House Charities.

She has also co-led the coordination of Balfour Beatty's annual Green Apple Day of Service for the past seven years—an effort that has provided sustainable campus beautification projects for several of Balfour Beatty's valued education clients.

But even with the various activities she spearheads, Erica's teammates know that she will never lose sight of her primary focus and passion – leading challenging efforts to procure new work for Balfour Beatty. Since joining the company, Erica has contributed to securing 34 project wins totaling over $750 million worth of work. These include new progressive design-build K-14 school campuses, energy-efficiency retrofits and large design-build youth transition centers among other projects that have helped build new futures across California. In 2021, she also collaborated with a team that secured a $2.5 billion, five-year pool selection with the Naval Facilities Engineering Systems Command (NAVFAC) Southwest. Erica is now taking her efforts one step further in support of the new Sacramento office, chasing challenging opportunities with new school district partners against top local competitors.

Due to her exceptional contributions, the San Diego Business Journal recognized Erica as a 2020 Outstanding Woman in Construction and Design as well as a 2020 Next Top Business Leader under 40.

Whether she's creating compelling proposals, giving back to the community or even launching a new office, Erica demonstrates the same intentional leadership and commitment to excellence that exemplifies Balfour Beatty's reputation as a people-first business.