Rail Infrastructure Contractor
Balfour Beatty specializes in construction and maintenance services for public and private railroad markets. We perform industry-leading construction and maintenance services including inspection, reporting, managing signal design and installation, construction and maintenance for light rail, heavy rail (including high-speed, commuter and freight) and multimodal.
We use our knowledge in constructing and maintaining transportation systems—as well as restoring and replacing aging infrastructure—to help clients find smarter, more advanced ways to move people across cities and countries. Our more than 500 US rail and transit professionals work with clients to construct their most challenging projects, enhance rail assets and put technology and safety programs into practice.
As a rail infrastructure contractor, Balfour Beatty focuses on projects that increase railroad connectivity across the nation. To do so, we perform industry-leading design, signal engineering, construction and maintenance from multiple project and office locations. This national focus enables us to expand our knowledge of multiple local markets and to mobilize quickly in the delivery of rail improvements.
Our clients are Class 1 and regional/short line railroads, industrial railroads, ports and rail transit authorities. At Balfour Beatty, our mission is clear: to be recognized as the preferred rail infrastructure provider across the country. We concentrate on delivering quality signal engineering, construction and maintenance services that are safe, sustainable, reliable and cost effective.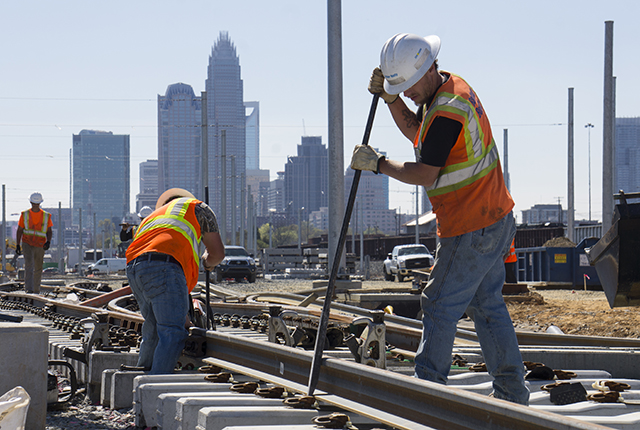 Mobilizing and Connecting
From starter streetcar lines and light rail extensions and complete commuter rail networks, we have the experience to identify and implement the right transit system. And with every project, we build on our reputation for technical excellence. We help our clients maximize value by enhancing transit corridors with smart and sustainable features. It's all done in concert with our tailored approach that answers each client's vision and goals.
Balfour Beatty finances, delivers and maintains highly complex infrastructure projects that not only shape communities but also help them thrive. Our project delivery methods include design-build, construction management/general contracting and public-private-partnerships.
Balfour Beatty's role in the rapidly evolving global rail market is ever-increasing as our customers demand better, more cost-effective service and the need for rehabilitation of rail infrastructure increases.
From project conception and development to financing, construction and operations, Balfour Beatty responds creatively to customer needs. We provide innovative solutions to meet each client's unique objectives. Our team of experts offer turn-key abilities including design and construction management, operations and maintenance and other vital services required to keep our nation's rail lines safe and operational.