The Internship Experience
Shape your future with a rewarding internship.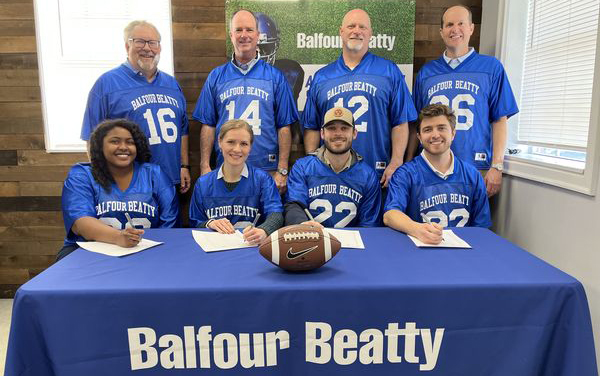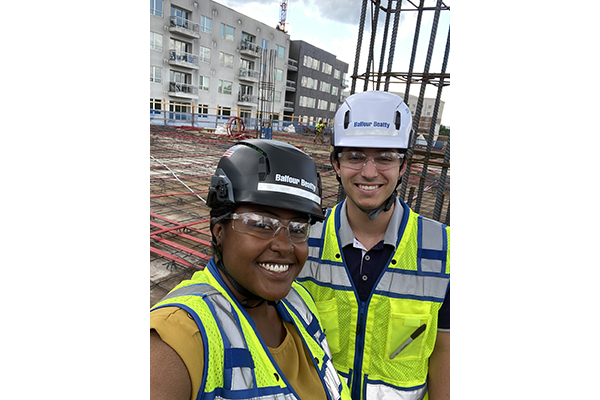 Internships with a Future
Flying drones, writing permits, paving major interstates. Through Balfour Beatty's industry-leading internship program, you'll have opportunities to lead these exciting activities that bring classroom knowledge to life. Our goal is to ensure your internship experience is meaningful, collaborative and fun – and establishes a strong foundation for your future career.
The Intern Journey
Well-rounded exposure and opportunities to be involved make a Balfour Beatty internship a coveted spot.

Intern to Relentless Ally
A curiosity for construction: Melissa Thacker shares her journey from intern to new hire
During her internships with Balfour Beatty, Melissa contributed to three major projects – including retail, residential and hospitality/entertainment. She also had the opportunity to be mentored by some of Florida's most influential operations leaders, including Andrew Marshall, senior project manager; Neal Ernest, general superintendent; Ryan Walters, project engineer; and Brian Prebenda, vice president of operations.
"From hands-on field experiences to teambuilding activities with executive leadership, the internship experience here is second-to-none. I don't think I would have developed the relationships that I have in this company without having gone through the internship program." says Melissa.
Read More