Kyle Frandsen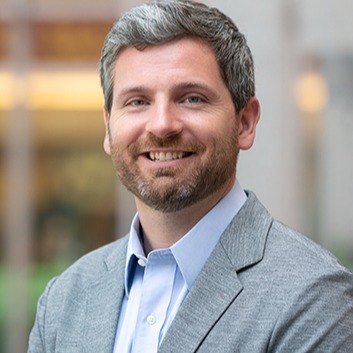 Relentless Ally
Helping to Pave the Way for Future "LEEDers" in Construction
Kyle Frandsen is a born leader, and he's especially passionate about sharing his knowledge and expertise about sustainability and green construction. His interest in the field was sparked at the University of Florida where he earned his master's degree in building construction with a sustainability concentration. He also worked for a general contractor on a campus project pursuing LEED® Platinum certification from the United States Green Building Council.

In his role as Sustainability project manager for Balfour Beatty in California, Kyle is responsible for implementing the company's sustainability initiatives through education, direction, and example.

Beyond that, Kyle truly enjoys being counted on for guidance in anything related to this field of study because he believes our business and environmental future depends on it. That's why when he was asked by the dean of the Construction Management Program at California Baptist University in Riverside, California to help shape the program's curriculum and courses, he embraced it as an opportunity to help make a difference for the future leaders of tomorrow. The relationship with the university came about through our company's work on the Lancer Plaza North Renovation project where our Balfour Beatty team is renovating a 30,000-square-foot retail strip center with student support facilities and other community and campus life facilities.

"I was honored to be asked to help mold a program for the university," said Kyle. "It's great when you can work in a field that is forward thinking that can have an impact on people's lives for years to come. Being able to contribute to the actual course content and become an even stronger industry partner for one of our clients is truly a rewarding experience."

In addition to helping form the curriculum, Kyle was asked to teach one of the courses he helped to create: "Evolving Technologies in Construction." Kyle challenges his students to learn the latest innovations in the field and also makes sure that all students leave with something tangible — LEED Green Associate credential. All students must pass the LEED Green Associate exam in order to pass the course. Last year, 100% of Kyle's 16 students passed with flying colors, and now they all have a leg-up in their future careers in sustainable construction.

Recently, Kyle joined an elite group of young professionals when Engineering News-Record (ENR) California named him as one of their Top 20 Under 40 winners in 2016. The publication's annual, regional competition recognizes 20 individuals under the age of 40 who represent the "Best-of-the-Best" in their construction and design careers by giving back to their industry and communities.

Kyle also practices what he preaches at home with his wife and two young children. Solar panels are installed on his roof, recycle bins are in his kitchen and garage, and he is instilling an importance of resource conservation in everything they do together as a family.