Balfour Beatty's Industry-Leading Aviation Approach
by Balfour Beatty
It's 3 a.m. You are the senior airport operations agent at a medium hub airport, and a fluke accident has just knocked out power to the security checkpoint. You need a solution from someone who knows the airport as well as you do.
When the mission is critical, you want a partner you trust. A partner like Balfour Beatty.
As one of the nation's leading airport contractors, Balfour Beatty provides innovative services that add value and efficiency for all types of airports from regional, community-based hubs to large, urban international airports. Our industry-leading formula for success includes early alignment with our clients to thoroughly understand their definition of value and development of a solutions-based operations plan that achieves the goals of each project we undertake at each airport we serve. Our teams so fully embrace and understand the unique needs of our aviation clients that they proudly become extensions of the airports themselves.
Raleigh-Durham International Airport: Understanding the Mission to Provide the Right Solutions at the Right Time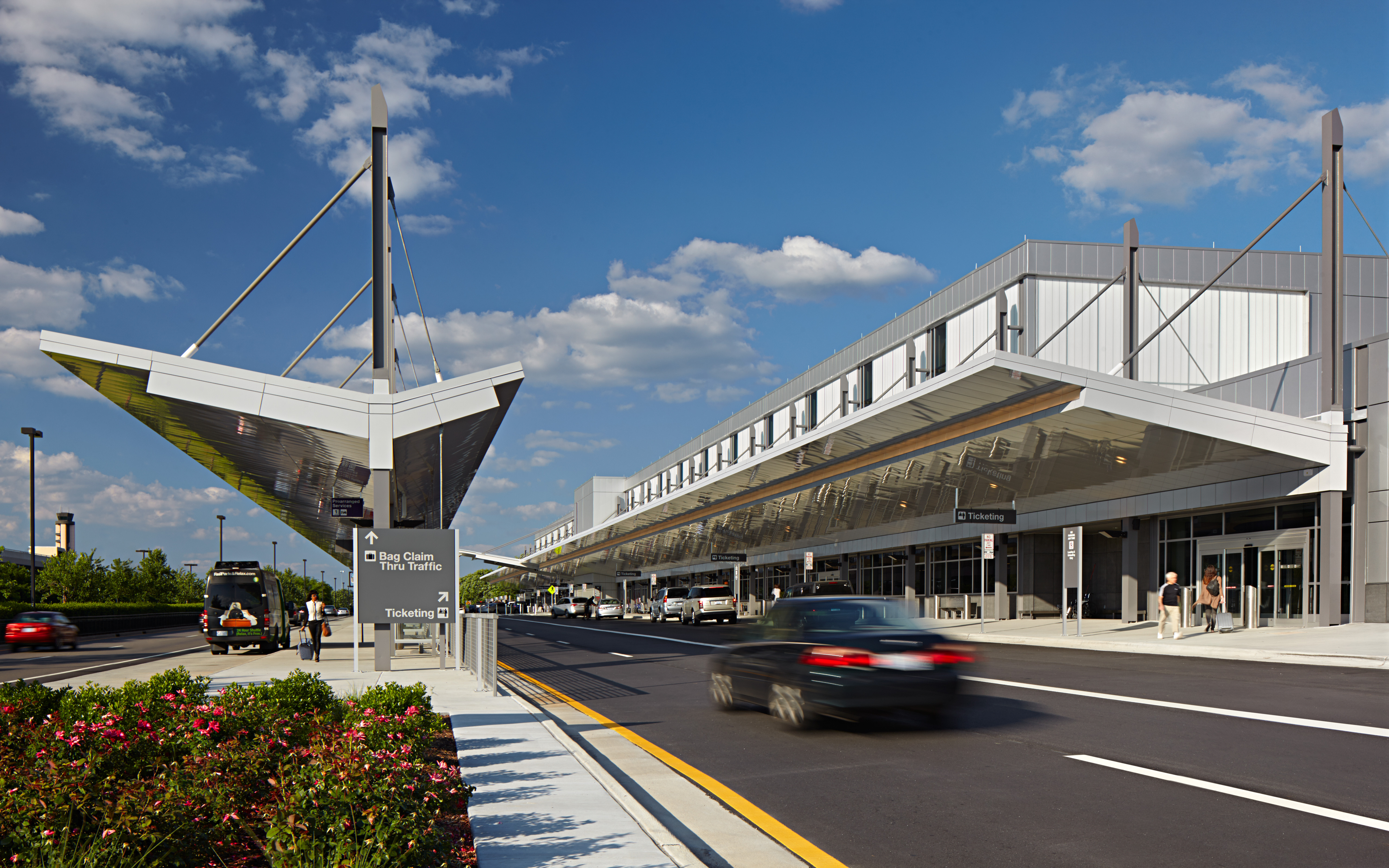 When airports develop master plans, they do so with the goal of achieving the best possible experience for passengers, airline carriers and terminal concessionaires alike. Balfour Beatty begins every project by seeking to understand how our work can best support this mission.
As the aviation hub for North Carolina's Research Triangle Region, the fourth fastest growing metropolitan area in the U.S., Raleigh-Durham International Airport's (RDU) Vision 2040 master plan focuses on capacity-related enhancements to support more nonstop service.
In 2011, Balfour Beatty successfully delivered RDU's first construction manager (CM) at-Risk contract. Since then, we have been honored to work continuously on the RDU campus, delivering an impressive total of 14 vital renovation and rehabilitation projects.
Among those projects is the transformation of Runway 5L/23R, RDU's only runway long enough to support international carriers. Since 2019, Balfour Beatty has performed three critical rehabilitation projects to keep the thirty-seven-year-old runway operational. To keep pace with future growth and expansion needs, in 2022, RDU engaged Balfour Beatty to build a new, safer and more reliable primary runway and transform the existing runway into a taxiway. The layout of the new runway and rehabilitated taxiway will also better accommodate future growth at the airport.
A key component of our project plan to renovate the existing runway is to minimize construction impacts by maximizing work performed during off-peak hours. After shutting down the existing runway each night, the team works in 18-hour shifts to replace three, 625-square-foot concrete panels. During each shift, one team removes the existing panels while another team mixes a fast-curing concrete formula. The newly poured panels are cured and tested, and the runway is cleaned. As soon as the panel tests confirm that the concrete has achieved proper strength, the runway is re-opened for six hours during the daytime to accommodate international flights.
This precision work requires high quality control, close coordination between team members and frequent communication with the air traffic control tower. As of March 2023, the team has successfully replaced 325 panels, or approximately 12% of the runway.
"RDU has placed their trust in us to deliver mission critical contracts. An inoperative runway severely impacts RDU as well as the traveling public. It is our commitment to provide innovative scheduling, labor and logistics solutions that support RDU's ongoing operations," says Trent Johnson, operations director for aviation services in Raleigh-Durham.
In addition to Runway 5L/23R, Balfour Beatty is partnering with RDU on a phased construction program over the course of multiple years. The program includes:
Expansion of Park Economy 3's existing parking area, starting Fall 2023
Improvements to the Aviation Parkway and National Guard Drive interchange, starting 2025
Expansion of Terminal 2, demolition/reconstruction of two adjacent parking garages and extension of John Brantley Boulevard, starting early 2025

Dallas-Fort Worth International Airport: Assembling Industry-Leading Teams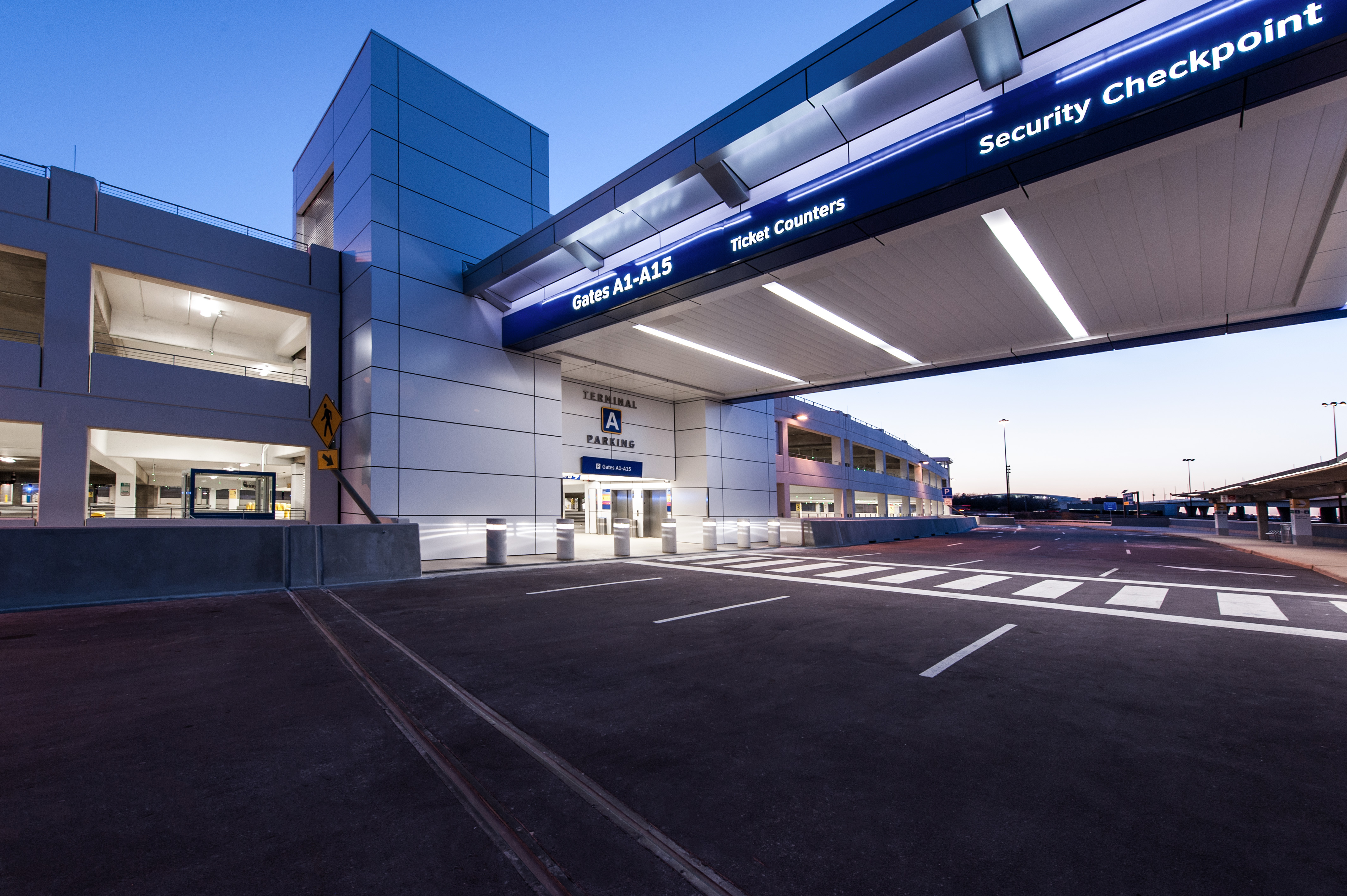 Balfour Beatty understands that aviation projects require strict adherence to each client's unique security and systems requirements. We strategically assemble teams of operations experts who possess an in-depth understanding of the airport's procedures.
Additionally, we build layers within our project teams to ensure that institutional knowledge about the airport is transferred throughout the team. This includes Balfour Beatty team members, vendors, suppliers and trade partners. The careful selection of our project team members ensures that we have the information needed to add immediate value to airport programs. This has been a key best practice to our success at RDU and the other airports we serve.
Because our teams are deeply steeped in the knowledge of an airport, we offer our clients the flexibility to perform any service at any time. Leveraging this experience, from 2010 through 2017, Dallas-Fort Worth International Airport (DFW) engaged Balfour Beatty on the Terminal Renewal and Improvements Program (TRIP) for Terminal A, totaling an estimated construction value of $745 million in task order-based airside and landside improvements.
Leading a large joint venture team, Balfour Beatty provided services ranging from gate, baggage handling and apron improvements to the new construction of a light rail station and one of the largest parking garages built in Texas at the time. Balfour Beatty selected team members based on the quality of their work, safety qualifications and experience at DFW. Some tasks were broken into smaller work orders to fulfill DFW and Balfour Beatty's collective goal of providing opportunities for small local firms, while all work was completed efficiently within the airport's desired schedule.
Jacksonville International Airport: Twenty-Four Years of Proven Reliability
Balfour Beatty's valued aviation partners have also come to rely on the accuracy of our budgeting, scheduling and cost control processes. Beginning with our signature preconstruction services, we ensure that all project activities are thoroughly planned and included in the earliest cost estimate. Our formula for success includes: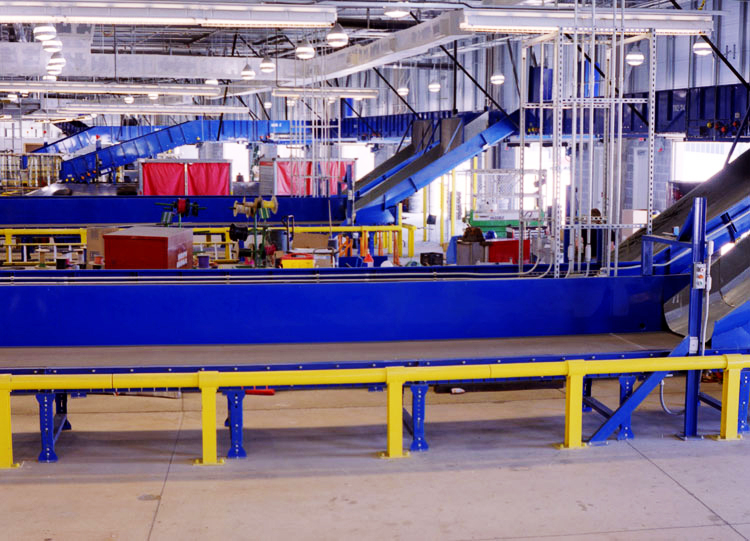 Early and active collaboration with design partners to provide solutions that achieve design integrity within budget
Engagement with trade partners to ensure accurate pricing and accurate supply chain forecasting
Proprietary planning procedures that have been honed for decades, encompassing site logistics, 24/7 worker access and mission critical controls for foreign objects and debris
We consider safety and quality throughout every phase of the project and build in multiple levels of contingency planning
Jacksonville International Airport (JAX) serves an estimated 5.5 million commercial, business and recreational passengers annually. In 2022, the airport saw its second busiest year, and they have recently added five new destinations. Balfour Beatty has served JAX for the past 24 years, completing more than 20 projects while continuously innovating to add value to each successive project. As part of JAX's March 2020 Master Plan Update, Balfour Beatty has been awarded the construction contract for the new Concourse B. The master plan outlines construction improvements to increase the airport's nonstop destinations and attract new airline carriers.
Throughout this decades-long partnership, our teams have served JAX as a trusted partner, intentionally coordinating project goals and logistics around the busy airport's operations. On the recent largest phase of the JAX Terminal Expansion project, Balfour Beatty successfully executed a 300,000-square-foot expansion of two concourses, including airline and pedestrian spaces, baggage claim facilities and concession and retail areas.
Every phase of the project was performed alongside two fully operational concourses, so close collaboration with JAX personnel was even more important. Because of limited space for material laydown and work areas, heightened Transportation Security Agency (TSA) regulations and special precautions to prevent the presence of foreign objects and debris on the tarmac, Balfour Beatty developed a comprehensive site logistics plan that minimized or eliminated interface between ongoing airport operations and construction activities. Ultimately, this enabled Balfour Beatty to deliver a beautiful new concourse while successfully mitigating safety risks and reducing impacts to the airport's constant flow of airline traffic.
Direct collaboration between Balfour Beatty and the Jacksonville Aviation Authority (JAA) also empowered the client to make expedited project decisions with the most accurate information available. For a 24/7 operation like an international airport, the ability to make timely, confident choices can make the difference in whether expected costs can be trusted and whether thousands of travelers reach their destinations on time.
"Airports can't fail. That's why we develop back-up plans for our back-up plans," says Dave Campbell, operations director for Balfour Beatty's Jacksonville aviation services. "Construction projects of this magnitude always present unforeseen challenges in the field, but it's how we're able to react and respond with proven solutions and unparalleled knowledge of our client that makes all the difference."
Los Angeles International Airport (LAX): Driving the Future of Airport Transportation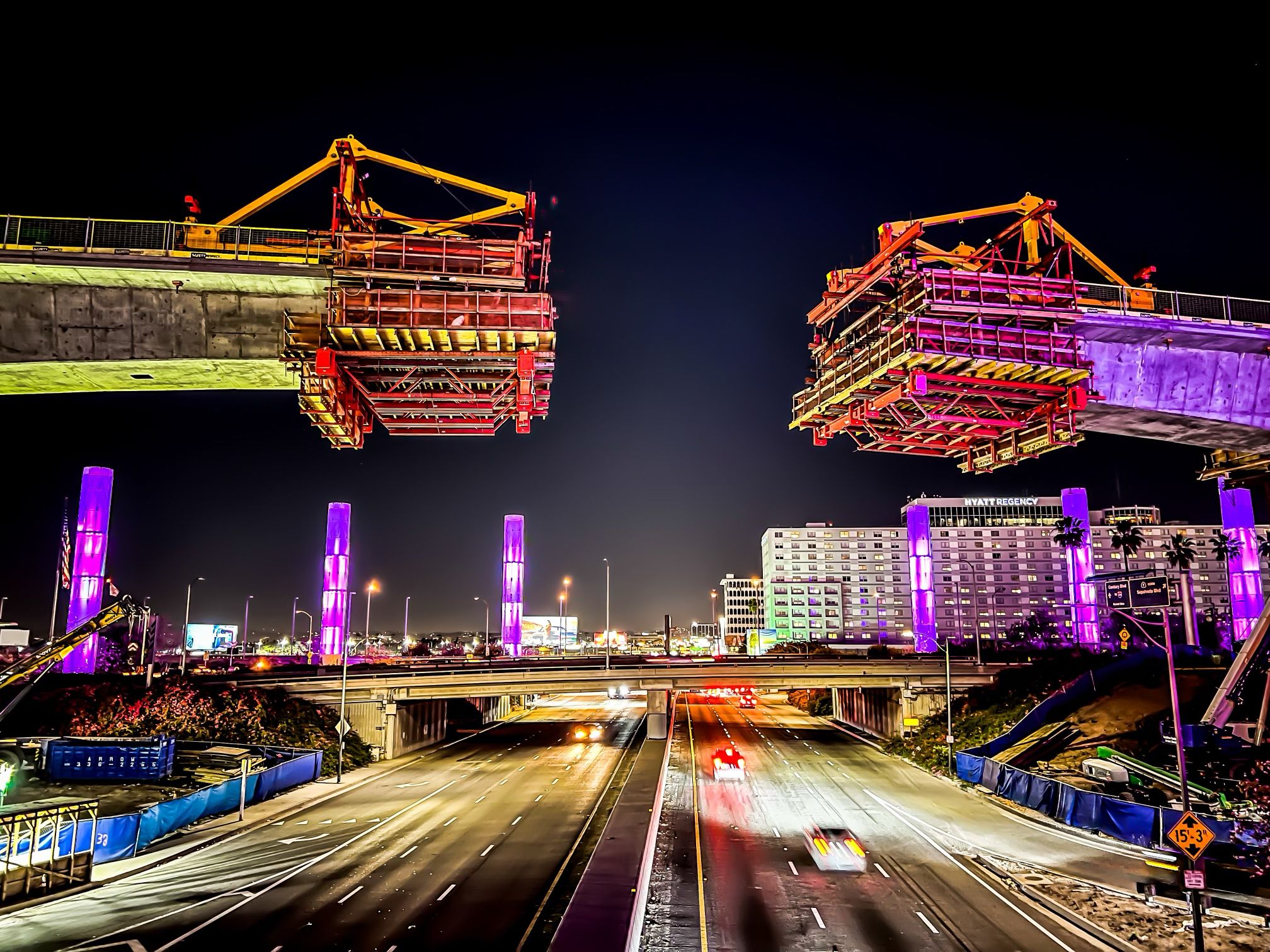 As a member of the LAX Integrated Express Solutions (LINXS) joint venture team, Balfour Beatty is providing civil and vertical building construction management services for Los Angeles World Airport's (LAWA) Automated People Mover (APM) project. This transformational project, which includes miles of track and bridges, will connect the APM to the Los Angeles Metro system and six new APM stations, parking garages, a maintenance facility and a new Consolidated Rent-A-Car facility.

Utilizing a design-build delivery model has allowed the LINXS team to maximize collaboration on this logistically complex project. The entire team (owner, design team and contractors) is co-locating at the airport and sharing workspaces, creating opportunities to identify efficient solutions early and often.

The LINXS team developed a plan to construct the 2.25-mile APM guideway structure in a series of stages, each focused on minimizing any impact on the already congested roads and parking structures beneath the new APM tracks. The team first installed underground support columns, followed by concrete column and guideway section pours.
The team accomplished subsequent section pours using a system of cast-in-place forms and elevated work platforms. As the JV team formed, poured and cured each section, they concurrently moved each work platform, eliminating downtime between segments and greatly expediting the project schedule.
The project also includes several pedestrian bridges connecting APM stations with LAWA terminals, which the LINXS team designed and constructed with prefabricated steel trusses to serve the dual imperatives of efficiency and impact mitigation.
Over the course of four nights, the team connected the final pedestrian bridge to Tom Bradley International Terminal using four trusses, which weighed a combined total of 270,000 pounds. While it might have taken months to construct in place, coordination between the design-build team and client again guaranteed earlier delivery of crucial project milestones and reduced disruptions for the busy roads and walkways below the bridge.
The same spirit of intentional collaboration between LINXS, the design team and LAWA has enabled success at every step of the project. The new APM system of stations and track is poised to reduce traffic and emissions at one of the world's busiest airports and connect travelers to the heart of Los Angeles.
Taking Flight Together
Balfour Beatty teams across the nation are honored to have been entrusted to enhance our communities' airports by building runways, terminals, tramlines and other critical infrastructure. As airports look to the future, Balfour Beatty will continue to serve as a contractor of choice—poised to deliver innovative solutions such as autonomous vehicle systems that will enhance the passenger experience and enable a more connected, global society. Balfour Beatty's industry leadership and aviation construction expertise can help every airport modernize, improve long-term sustainability and soar to even greater heights.
Click the image below to read more about our aviation experience.