Will Pfeffer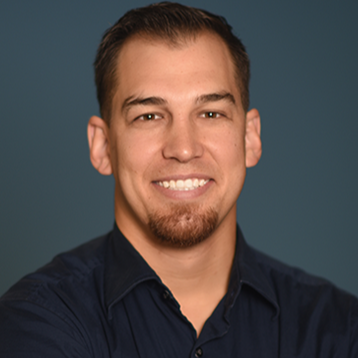 Relentless Ally
A Career on Track
A career in railroad engineering "came and got" Will Pfeffer, and ever since he's been holding on for the amazing ride. Ten years ago, Will made the transition from a construction engineer with a desire to put up buildings to a rail engineer with a passion for laying down tracks.

"I never thought of building a career in rail," admits Will, now a senior project manager on Balfour Beatty's Metrolink project in Southern California. "But when a college friend who worked at Balfour Beatty told me about what the company did, I was excited about the opportunity."

Now Will does not want to work anywhere else. As a member of Balfour Beatty's rail team, he's found a home in the work, the people and the clients, and he enjoys his role in providing vital transportation to the Southern California community.

Will is working on Metrolink's on-call installation contract, which has been in place since 2009 and has fulfilled approximately 250 task orders for a variety of improvements along the rail line. He is currently helping to perform speed improvements at the Burbank junction. Will and his colleagues are delivering this project to implement the early stages of high-speed rail to California.
Early Exposure
Will's introduction to construction came at a young age. He visited jobsites with his father, a building inspector, and construction sites were his "playground" of choice. Before long, he was hanging drywall with his dad and learning the trade.

"I always admired and respected the work," he says, "but I knew it was a hard, physical job. I decided to pursue a different side of the business and studied engineering in college."

With his bachelor's degree in construction engineering technology from California State Polytechnic University (Cal Poly), Will worked as a project engineer for a construction services firm and a pipeline company in California and even took his talents to the building of a church school in Tijuana, Mexico, as a project manager.

Then Balfour Beatty and a different kind of engineering job came calling.
The Allure of Rail
Will says he knew very little about rail when he started as a project engineer but found this aspect of the construction industry fascinating. Because rail is a highly specialized field, most college and university curriculums do not cover the required skills. Therefore, those with rail experience are highly valued for their abilities.

"Rail is an important part of Balfour Beatty's business, because it's important for our nation," Will says.

As the pandemic and subsequent supply shortages have brought to light, our nation's economy is reliant on rail for the delivery of goods. It's also critical for public transportation, especially in large metropolitan areas where many essential workers rely on it.

The country needs companies with our technical expertise, and Balfour Beatty, as Will sees it, has a big advantage through the value our teams offer through self-performing civils work.
The Allure of Balfour Beatty
Because our rail team both builds and maintains rail systems with minimal subcontracting, the crews hone their expertise on every project. This applies to Will's career, too, and he attributes that to Balfour Beatty's people-first culture.

Through a variety of Metrolink projects, Will has grown his expertise in the many moving parts of a rail system. Over his past 10 years at Balfour Beatty, Will has worked on more than 22 different projects, including the San Clemente audible warning system, the Los Angeles 6th street signal relocation, several crossing upgrades up and down the Metrolink line, the Empire Avenue/I-5 widening project, installation of a new control point for 4th Street in Santa Ana and the Los Angeles Union Station rail yard modernization.

With every assignment, Will says, the company has provided him with a new challenge and an opportunity to grow, learn and get involved, moving his career ever forward.

Aside from his own continual professional growth, there is another reason Will is staying on the Balfour Beatty train. Will appreciates the exceptional service experience we provide our clients, and he values the process of developing those strong customer relationships. The ultimate reward? Receiving comments from our client's representatives that they like working with Balfour Beatty because of our flexibility and positivity.
The Next Stop
Since Will's entrée into rail in 2012, he has loved coming to work for different reasons along the journey. In the beginning, it was the enjoyment of learning highly technical systems and becoming an expert on the rail systems we build.

Now, it's being part of those "ah ha" moments for others who are joining him in the field. "I love seeing the hunger in other people for learning and growing," he acknowledges. That's why, after going back to Cal Poly to earn an MBA in 2020, he became a teacher himself. Will has been an adjunct professor at his alma mater during the past year, teaching construction management courses in the civil engineering program.

Will's favorite professors were full-time industry professionals. So, after serving as a coach for several Cal Poly competitive construction teams, Will observed how becoming a teacher offers yet another way to be a Relentless Ally for Balfour Beatty and the rail industry.

Will often sees himself in the students in his classroom, as well as the young engineers joining the Metrolink team. He relishes sharing his experiences—both successes and lessons learned—to give them a better understanding of the working world.

As a young father, Will knows the importance of inspiring the next generation. By keeping an open mind when unconventional opportunities come their way, they might not only change the course of their lives but also truly enjoy the ride.