Vu Nguyen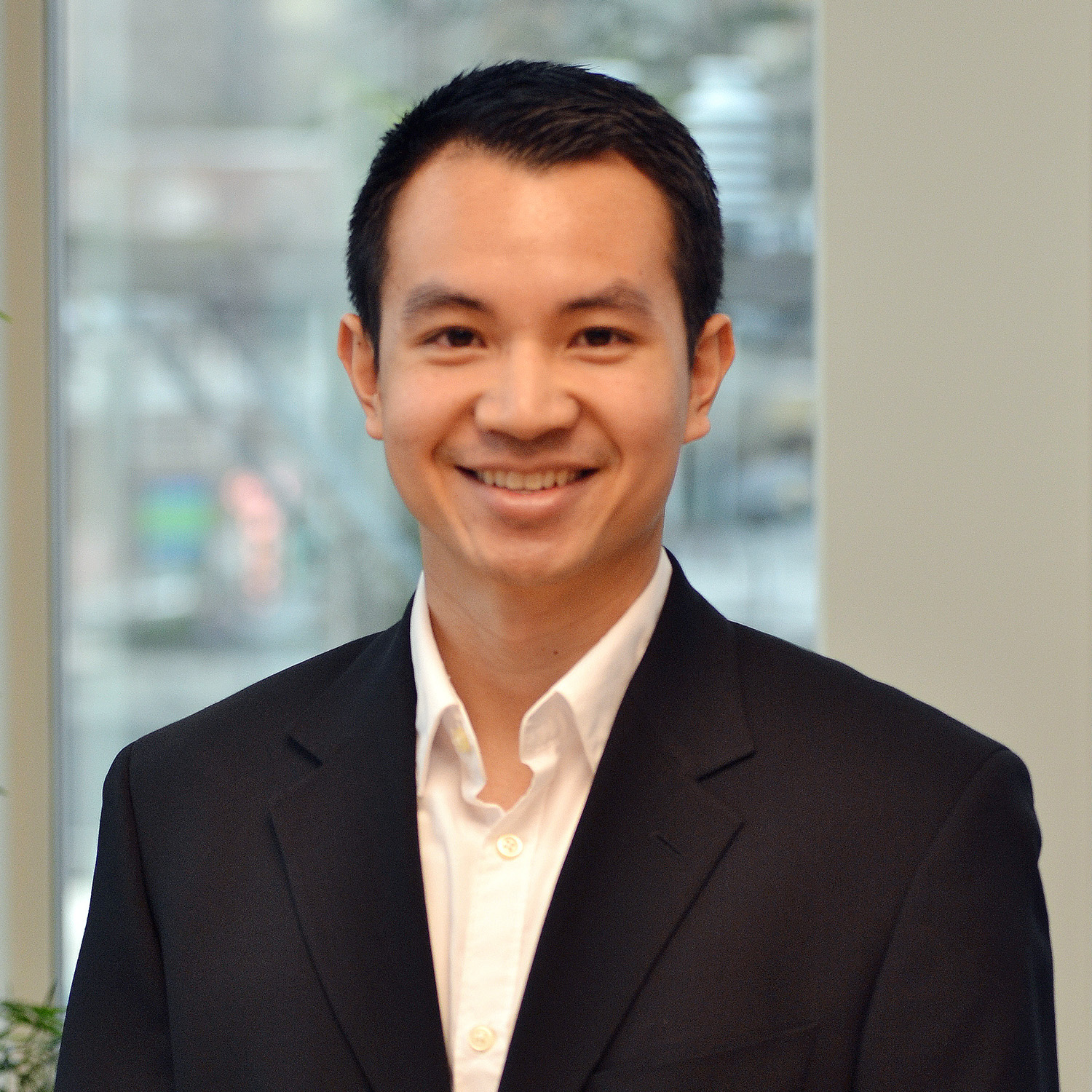 Relentless Ally
Lighting the Path for a Diverse and Inclusive Industry
Vu Nguyen is a senior project manager for Howard S. Wright (HSW), a Balfour Beatty company, but he's simultaneously so much more – a thoughtful mentor and a passionate advocate for creating a diverse, thriving community of construction professionals that reflect the communities where we live and work.
Throughout his sixteen-year career, Vu has found a calling not only as a leader within HSW but also as an advocate for his Asian American and Pacific Islander (AAPI) peers within Balfour Beatty and the construction industry as a whole. The AAPI community still represents a disproportionate minority in construction, but Vu knows what a rewarding and exciting path it can be.
Vu is lighting that path, clearing the way for younger generations and building future success for both Balfour Beatty and his community.
A Passion for Education
Vu never planned to find his calling in construction. In 1994, his family emigrated from Vietnam as political refugees with the dream of providing Vu and his siblings with exceptional educational opportunities. Pursuing his own higher education was as much a privilege as it was an expectation.
"My siblings and I grew up with the mentality that because we had the opportunity to go to school, we were going to go to school," Vu recalls. "Our parents were always drivers and supporters of our continuing education."
Vu attended the University of Washington (UW) with sights set on engineering. It seemed like a natural fit – he had always loved building, designing and understanding complex systems. Soon, Vu discovered his passion for building design and pursued a dual degree in architecture and construction management.
He joined HSW as a project engineer shortly after graduating in 2007. Vu has been part of the Balfour Beatty team ever since, but his education left a lasting impact—one he hopes to share with future generations of construction professionals.
Giving Back as a Community Educator
At the start of his career with HSW, he knew few other Asian American professionals in the industry and even fewer in the company. According to a Build California study, AAPI representation in construction is disproportionately low – around 1.5% of the industry workforce despite comprising 5.7% of the U.S. population.
"I think it's an issue of perspective in Asian American communities and not understanding the opportunities in construction," Vu says. "Growing up, I thought of construction as the person swinging a hammer or digging dirt. That's an important part of the industry, but just a fraction of much more."
With that in mind, Vu has dedicated his personal time to speaking with and mentoring students in the Pacific Northwest and exposing them to opportunities in construction they might not have otherwise encountered.
"There are so many successful paths in construction," Vu says. "You can be a designer. You can be an engineer. You can manage people, finances, planning and processes. These are rewarding careers that students often don't know about."
Vu volunteers with a mentorship program at UW where he is paired with undergraduate students who meet with him regularly to learn from his industry experience and seek education and career advice—all invaluable resources Vu wishes he had as a student.
He also volunteers as a construction industry panelist and attends events at his alma mater, where he can already see the industry changing for the better. Today, industry events and graduating classes display a greater diversity of genders and ethnicities, better representing the communities they will soon serve.
Growing into Leadership
Over his career, Vu has contributed to a wide range of major and special projects as well as others for the HSW Service Department in Seattle. That variety was a conscious effort to cultivate well-rounded construction experience.
Still, when considering his favorite past projects, he gravitates toward the most unique and challenging. And the projects often fit a distinct pattern: each presented opportunities for Vu to step up, assume new and unfamiliar aspects of leadership and learn new management strategies.
"One of my favorite projects is the UW Husky Stadium renovation," Vu says. "We built the players' locker rooms, the training facilities, the coaching offices – it was one of those once-in-a-lifetime projects that you feel privileged to have taken part in."
Although Vu was a project engineer at the time, the project gave him ample opportunity to take on more advanced responsibilities.
A similar opportunity arose on the Seattle University Vi Hilbert Hall Student Housing project that further solidified Vu's career growth. He had the opportunity to step up and assume new leadership responsibilities midway through the project, and he rose to the occasion. Although the project was challenging on all fronts, Vu led a team of young project engineers to deliver a beautiful new student residence in his community.
Vu also participated in Balfour Beatty's 2022 Propel Leadership Program, where he and other West Coast peers spent a year learning valuable leadership skills. In addition, HSW leadership selected Vu as a Legacy Award recipient for 2022, signifying his lasting impact on HSW and his community.

Building a Stronger, More Inclusive Industry
Vu's natural leadership also lends itself to his role as an AAPI leader and one of the founders of Balfour Beatty's company-wide AAPI employee affinity group, REGAL (Reinforcing, Educating and Guiding Asian Leaders). As a leader within REGAL, Vu hopes to expand on work he's doing in the Seattle community to reach students of color, particularly those within the AAPI community.
Vu is poised to play a key role in creating a more diverse industry for all, a robust pipeline of exceptional talent and strong representation and opportunities for Balfour Beatty's AAPI teammates.