Nick Wegener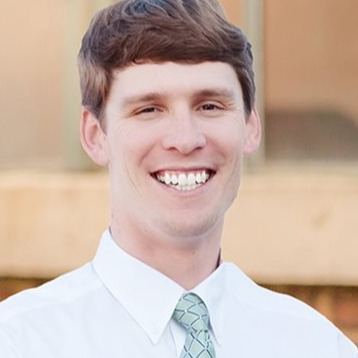 Relentless Ally
Creating Relationships that are Built to Last
Much like starting construction on a building, creating lasting connections and relationships with clients and partners start with developing a firm foundation. For Nick Wegener, senior project manager with Balfour Beatty's Southeast team, setting the groundwork for a strong foundation in relationships not only showcases why he serves as more than a construction partner, but also his deep commitment to our clients' end goals.

Since joining Balfour Beatty in 2006, Nick has contributed to various projects in diverse market sectors across the Southeast from hospitality and commercial to multifamily and military housing. Initially beginning his career with Balfour Beatty on The Palm Coast Resort project in Florida, Nick soon shifted gears to working with the company's military housing team based in Atlanta. At the time, Balfour Beatty was one of the largest builders of privatized military housing in the country. Nick's work in this sector included the Navy Southeast Privatized Family Housing project—a multiple award contract (MAC)—and subsequently returning to his hometown to join the Charleston Navy Weapon Station project team.

But his versatility and 15 years of industry experience are not the only reasons Nick has thrived and advanced during his tenure with Balfour Beatty. Over the last 10 years, Nick has played an integral role in establishing a reputation for exceptional service and operational excellence with one of Balfour Beatty's largest clients in the Southeast, The Beach Company. He has also been instrumental in securing nearly $300 million in repeat work with this valued client.

Nick began fostering a relationship with The Beach Company on The Boulevard at Coleman in Charleston, Balfour Beatty's first project with the premier developer. One of Nick's core beliefs as a builder is that providing a seamless customer experience requires transparency and enhanced communication from preconstruction to final close-out.

Two months before The Boulevard was slated for completion and tenant occupancy, Nick scheduled time each morning to walk the job with the owner's vice president and chief operating officer, Dan Doyle, over a daily cup of coffee meeting. These conversations surfaced critical information about remaining project goals and needs and empowered the team to deliver a premier residential and retail space for the local community to enjoy.

On the nine projects that have since followed The Boulevard, Nick has continued to raise the bar for what it means to be a true construction partner. Whether he is collaborating with the client on design changes, identifying alternate material or system selection, or helping navigate the market's recent cost escalation and volatility that has led to longer lead times on key goods and materials, Nick is a consummate advocate for The Beach Company at every stage of the construction process.

"Our industry is a people-focused industry," says Nick. "People do everything from negotiating a deal to get a project ramped up to banging hammers on a job site to delivering a new project for the community to enjoy. It's crucial to deliver a successful project that we understand and build trusting and strong relationships with our clients."

Nick's expertise proved invaluable in 2020 while working on The Jasper, a recently completed luxury, 12-story mixed-use building in Charleston's iconic Harleston Village neighborhood.

During construction, project teams across the nation were grappling with manufacturing shortages in appliances among many other materials, and international shipping delays due to COVID-19. Understanding the ripple effect this could have as tenants began to move into their new homes, Nick quickly began communicating with the client to begin securing funding to ensure 219 refrigerators were delivered ahead of schedule while also identifying laydown areas while the units were still under construction. And when the project was experiencing difficulty securing the manufactured flooring from overseas? Nick didn't hesitate to spend hours on the phone working with multiple international manufacturers to ensure it was delivered on time for completion.

"My biggest takeaway is that communication is at the core of building a solid foundation with our clients and puts Balfour Beatty above the rest," adds Nick. "As expert builders, we know potential challenges that may arise during construction, and taking that expertise one step further to engage in proactive conversations helps our teams to successfully deliver projects safely and on time."

Providing industry-leading client services is what truly makes Balfour Beatty more than a general contractor. Nick is a shining example that by putting people at the heart of what we do, we build more than just structures. We build lasting relationships with our clients, partners, and teammates that ultimately transform the communities in which we build.