Michelle Clark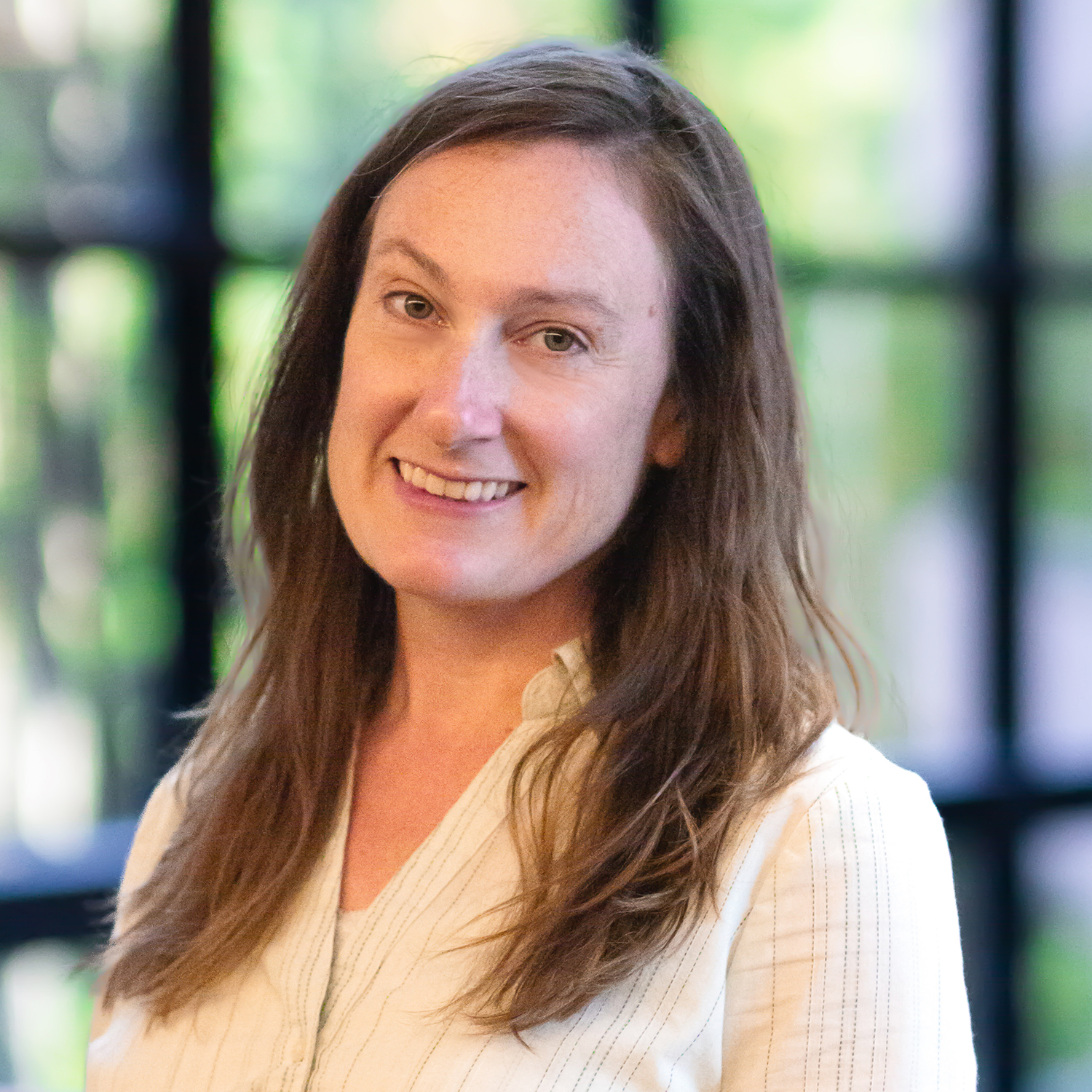 Relentless Ally
Problem-Solving With a Personal Touch
Project Executive Michelle Clark began her construction career on large projects with budgets in the hundreds of millions. By the time she reached Balfour Beatty in 2010, she had discovered her true passion for the industry's polar opposite: fast-paced, high-touch and complex special projects.
In the decade since, Michelle has refined her problem-solving skills and earned a reputation as an enthusiastic advocate for Mid-Atlantic clients with unique project needs. In occupied buildings and on accelerated schedules, through night work and more, Michelle and her teammates leverage their years of special project experience to solve problems no one else can, delivering beautiful renovations and additions suited to each client's needs.
Tackling Complex Logistics
Balfour Beatty experts like Michelle excel at special projects with truly unique challenges. Converting a mid-level tower floor into parking space or renovating a busy lobby with minimal disruption present a Gordian Knot of logistical considerations, but one that our teams are uniquely suited to untangle and overcome.
"Owners and clients come to us because they know we can see even the most complicated jobs through to success," Michelle says. "Our clients trust us to solve problems that no one else can with design assistance, complicated or accelerated scheduling and innovative solutions – it's where we thrive."
On a current project in Washington, D.C., Balfour Beatty's Mid-Atlantic special projects team has been tasked with adding an elevator to the interior of a historic downtown building. Beyond the aesthetic considerations of building an appropriately styled addition, the project site logistics are especially complex.
In addition to providing design input to help the elevator mesh with the surrounding structure, Michelle and her teammates are delivering construction solutions tailored to the site's challenges, including limited space for material laydown, equipment and selective demolition. Backed by years of creative problem-solving experience, the team is performing complex shaft drilling, hydraulic installations and more within a narrow footprint.
Security Clearance: Granted
The Mid-Atlantic construction market, especially near historic Washington, D.C. is such that Balfour Beatty's special projects teams often perform work for the federal government. Such projects can involve stringent security measures that Michelle loves to approach as another opportunity to solve a complex puzzle of logistical challenges.
"Federal special projects, just like special projects for private clients, are often located in occupied and secure office buildings where you must be a U.S. citizen, you can't bring in any mobile devices and you can't interact with surrounding offices in any way," Michelle says. "It requires more planning and coordination than others in the industry may want to tackle, but we have the experience to ensure success. Every challenge is an opportunity to excel."
Project coordination in a Sensitive Compartmented Information Facility (SCIF) also requires a unique approach to project management and Building Information Modeling (BIM) coordination.
When our teams can't bring smartphones or tablets onto a project site, they rely on paper plans, intensive and intentional day-to-day planning and strategically timed communication with off-site personnel. Our special projects teams adapt to and overcome these unique constraints, carefully coordinating operations to maintain accelerated schedules and reliable budgets.
Making the Impossible Personal
When faced with challenging special projects, Michelle takes a personal, high-touch approach. By getting to know a client and understanding their project goals, she and her teammates can overcome any hurdle through innovative planning solutions, enhanced trade partner engagement and simply thinking outside the box.
Two back-to-back projects in the Warner Building in Washington, D.C. showcased Balfour Beatty's ability to bring a client's vision to life, first while converting an office floor into additional parking space. The team needed to avoid disrupting the existing parking structure above the floor and the offices above that, but the added complication of doorway-sized access points to the space precluded any large demolition equipment.
To effectively execute the garage conversion, including pouring a concrete ramp down to the new garage level, the team transported small loads of concrete in buggies that could navigate the space. Avoiding larger equipment also meant they could keep the rest of the garage open, which greatly benefited traffic to the rest of the building.
Impressed with the team's work on the garage conversion, client JBG SMITH engaged Balfour Beatty to build a fitness center and renovate the Warner Building lobby. The client desired a green space despite the limited natural light, so Michelle and the team found a film set design specialist in California who could construct a 10-foot-tall artificial tree inside the lobby.
All the while, the team worked closely with JBG SMITH and the Warner Theater, a major occupant of the building, to coordinate work around live theater performances and peak activity hours in the lobby.
Near project completion, the team navigated even more complex logistics with the client and the city to deliver, assemble and install massive steel trellises, a key design feature of the renovated lobby. Though prefabricated in pieces off-site, each trellis component was large enough that the team worked with our delivery partners and the city of Washington, D.C. to coordinate lane closures during low-traffic hours.
The team needed to deliver the trellis components through the lobby's front door, so constant communication with the client and its tenants was critical to mitigating disruptions to the Warner Building's daily business.
Chasing the Next Challenge
Like many Balfour Beatty special projects experts across the U.S., Michelle feels uniquely suited for the fast-paced nature of these projects and loves what she does.
Every project has at least one especially unique, challenging or interesting feature. Whether she's tackling an accelerated schedule, the challenge of delivering massive steel beams down a crowded city street or performing a complete lobby renovation without disturbing stage performances, Michelle is a passionate and respected Relentless Ally for our clients and communities.