Knox Tate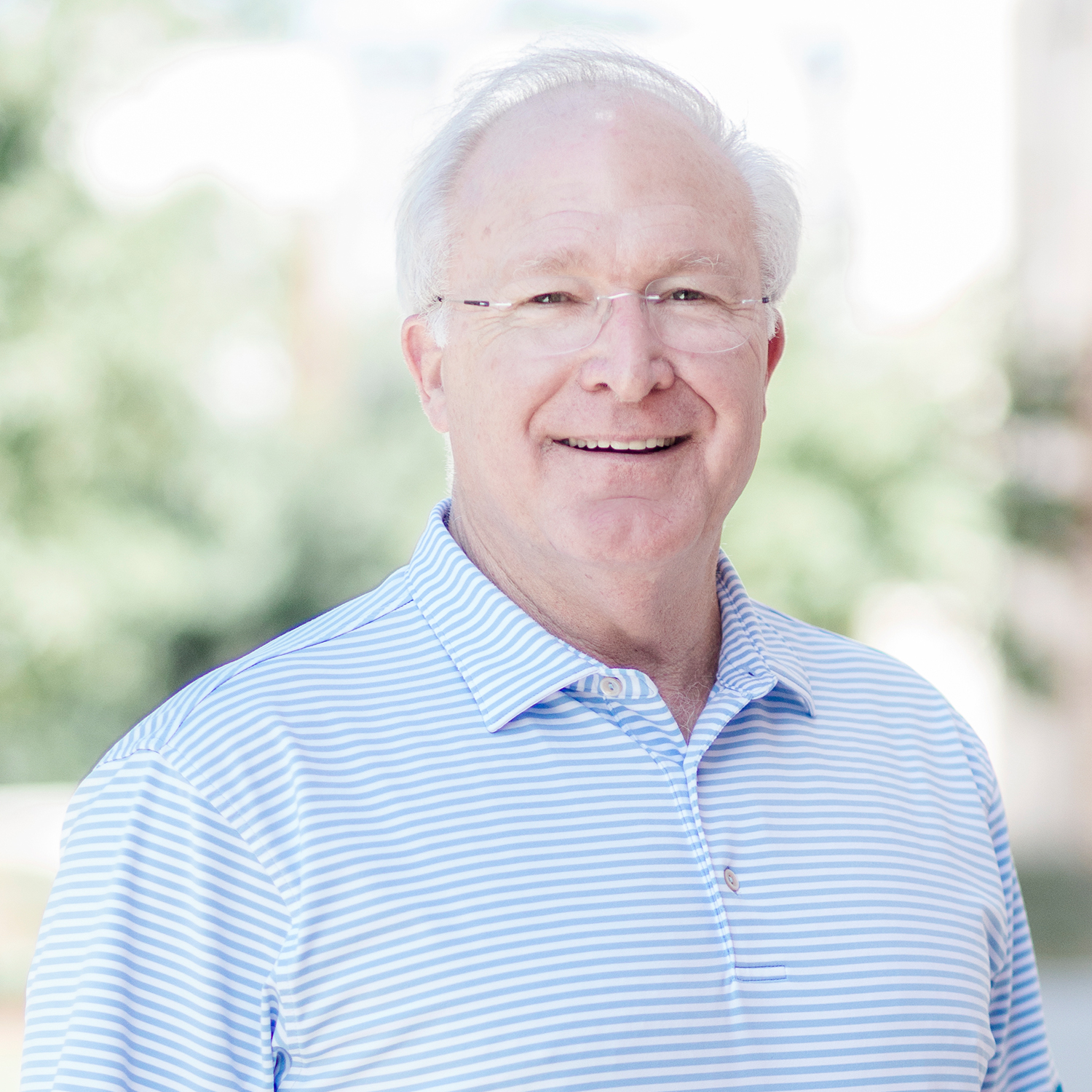 Relentless Ally
Knox Tate has been building Charlotte from the inside-out for 50 years. His favorite project? Not what you'd think.

We live in a time of experts. Whether it's how to change the cracked screen on your cell phone, how to poach an egg, or how to master the chords of a guitar, access to information and knowledge is as quick as 100 megabits per second. Developing an expertise has become as simple as click-clack-search. With a few tutorial videos under our belts and an equal share of trial and error, we label ourselves experts of any and everything. Stacking cups, throwing frisbees, organizing the kitchen junk drawer? There's an expert for each. The problem with such instant access to everything expert? We've lost sight of one of the main ingredients in the recipe of expertise—experience. No number of videos, message boards or incessant 'Googling' can hold the same powerful effect as time.

A connoisseur of his craft, senior project manager, Knox Tate, is an interiors expert who has earned his stripes over the course of fifty years. After five decades in the construction industry, to say he's seen it all is an understatement. Since joining the workforce there have been seven different Presidents, twenty-one Olympic games, more than twenty-two billion Big Mac's sold, and the population of Tate's beloved hometown of Charlotte—more than tripled!

When it comes to construction, he's been there, done that, seen it, fixed it, tore it down, built it up and lived to tell the tales. Those stories, and the relationships that lay at their core, are all as fresh in Tate's mind as the day the work began, each experience serving as a key to open the next door. The list of projects credited to his name is long and diverse, including clients from industries such as finance, legal, communications, recreation, hospitality, healthcare and infrastructure.

Joining RT Dooley Construction in 1978, Knox was challenged by President, Tom Dooley, to champion the interiors business, and champion he did. Over the years Knox singlehandedly established the interiors program for corporate giant, Bank of America, and built an impressive resume including many of the landmark corporate headquarters projects in the area for clients such as Bank of America, Wells Fargo, Goodrich, and many more. He would go on to become a partner at RT Dooley prior to the firm's 2008 acquisition by Balfour Beatty. To date his placement in the expert category is bolstered by a resume overflowing with heavy hitters and world class clients such as Barings, Duke Energy, Ritz-Carlton and Grant Thornton. While many people admire Uptown Charlotte from the outside looking in, Knox Tate has filled his career by being on the inside, looking out. From the "jukebox" Hearst Tower to the towering "Taj McColl" Bank of America Corporate Center, the dark Charlotte Plaza to the bright 300 South Tryon; if it's in Center City, Knox Tate has likely been at the center of bringing the interior to life.

Throughout his career, Tate has thrived through more than one tectonic change in the industry, be it the invention and introduction of pagers, mobile phones and computers, or the more recent futuristic ventures into virtual reality and drones, he is not one to resist change, but to embrace it and apply it. He cites flexibility as one of the keys to being successful on any project. When it comes down to it, no project is perfect from beginning to end, but the reaction to challenges and changes is what defines the service excellence he strives to deliver.

As our in-house interiors expert, Tate is a wealth of knowledge and proficiency, reminiscing and reteaching the lessons he's learned throughout his tenure to those who work alongside him. He's not just teaching the next generation of builders how to do the hard work, he's teaching them the mentality it takes to do it better than everyone else. With a tone equal parts proud and self-aware Tate affirms, "We're the experts, the minute we forget that, we accept mediocrity" something he avoids through the persistent practice of treating every project like it was his own property. This methodology is what has led to a 90% repeat client rate for the Balfour Beatty interiors team; a figure attributed greatly to Tate, and one he humbly credits to his teammates. Those teammates have taken the top spot when Tate reflects back on his project filled career. Developing the next generation of great builders is the passion project that keeps him inspired, engaged and invested.

One might suggest that a man with a legacy five decades in the making could take his foot off the pedal and settle into cruise control, but Tate isn't slowing down just yet. When he makes the loop around Uptown Charlotte, Knox Tate looks in and reflects on fifty years of growth, of himself, and of the only city he has ever called home. Today, he is as committed as ever before to being a part of Charlotte's changing landscape and shares, "As long as there remains an opportunity for me to give back, I'll continue to do what I do." A mainstay in the Charlotte community, there are few people as deeply-rooted in the evolution of the Queen City as Knox Tate.

Husband to wife Jayne of 33 years, father to sons Tripp and Andy, and grandfather to four littles, Knox Tate is our sharp-shooting, quick-witted, interiors expert and Relentless Ally.