Henry Thacker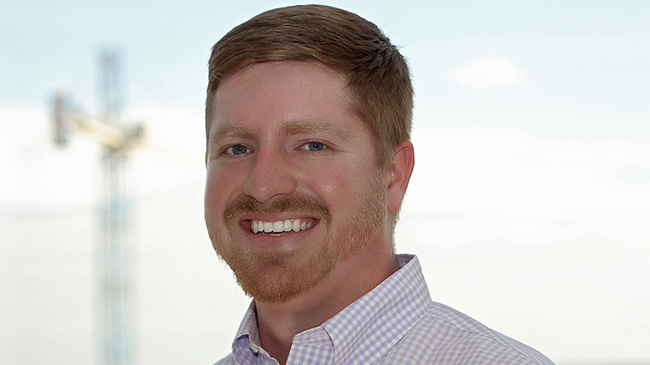 Relentless Ally
A People-First Relentless Ally for Diverse Project Dreams
When Henry Thacker first set foot on the University of Florida (UF) campus, he didn't have a clear vision for his future career path. After exploring potential majors in design and business, Henry found his home at UF's Rinker School of Construction Management. Beyond the excitement of watching structures come to life, the construction industry offered Henry what he most desired out of a career–working in a people-oriented industry. Henry has achieved that dream at Balfour Beatty and so much more as he's embodied the company's people-first culture on projects across Florida.

Henry joined Balfour Beatty in 2018 on the Sesame Street at SeaWorld Orlando project, which transformed an aging attraction into a modern entertainment experience complete with immersive play areas, vibrantly themed rides and one-of-a-kind interactive experiences based on the long-running children's show.

To this day, the SeaWorld project still stands as Henry's favorite—but not for the reasons one might imagine. When construction was already underway, SeaWorld Orlando established a new goal of opening Sesame Street in time for the Spring Break rush, which was one month earlier than the original plan. The Balfour Beatty team took the time to understand SeaWorld's needs, tailor their plan and accelerate all technical aspects to finish the job early and within budget. Their success helped Balfour Beatty establish an ongoing relationship with this valued client.
Building on Best Practices in a New Market
After the completion of Sesame Street at SeaWorld Orlando and other projects, an opportunity arose to assume the leadership role of a burgeoning business sector focusing on special projects. When Henry raised his hand to help the Florida business continue expanding its presence in this market, local leadership knew that he had the skills, vision and tenacity to be successful.

"Henry brings a competitive spirit and excitement to every pursuit and project, which is important in this fast-paced seller/doer role," says Brian Prebenda, senior vice president operations. "He takes on every role he takes with passion and continuously surpasses expectations."

Today, Henry leads a dedicated team of fast-track delivery specialists who execute projects of diverse scopes and sizes. This team has the unique opportunity to become quickly immersed in every facet of their projects from preconstruction to final close-out.

Henry knows that behind every proposal, budget and schedule is a team of people, and those individuals define and deliver the complete Balfour Beatty experience to our clients and partners.
Deepening Existing Relationships
Florida's special projects team recognized that there were exciting opportunities to complete niche work with clients who had already entrusted their large, ground-up projects to Balfour Beatty. Repeat clients like Tavistock Development and AmWINS quickly turned to Henry to lead the delivery of projects, such as office upfits, resort renovations and restaurant refreshes.

One of the first projects Henry inherited in his new role was a local resort renovation. Although the project went off without a hitch and almost immediately resulted in another project award, Henry proactively facilitated a debrief with all parties to better understand the client's vision and needs.

"I make it my mission to continually align and connect with the clients and partners who depend on our teams," says Henry. "I was extremely proud of our team and excited to get started on our next project, but I knew that there were opportunities to hone our delivery skills and the construction experience we provided to the client."

Although Balfour Beatty is recognized as an industry-leading large-scale builder in Florida, Henry is here to tell you that we can deliver the special projects too. From roofing to room renovations, these projects are just as complex and take proven experts to ensure they are executed with the same precision and dedication to operational excellence.

Whether you're seeking a Construction Manager at-Risk for a 200,000-square-foot, ground-up office tower or a general contractor for a 2,000-square-foot retail renovation, look no further than Balfour Beatty's special projects experts in Florida. Henry and his team know what it takes to deliver an unparalleled and people-first customer experience.