Deanna Skipper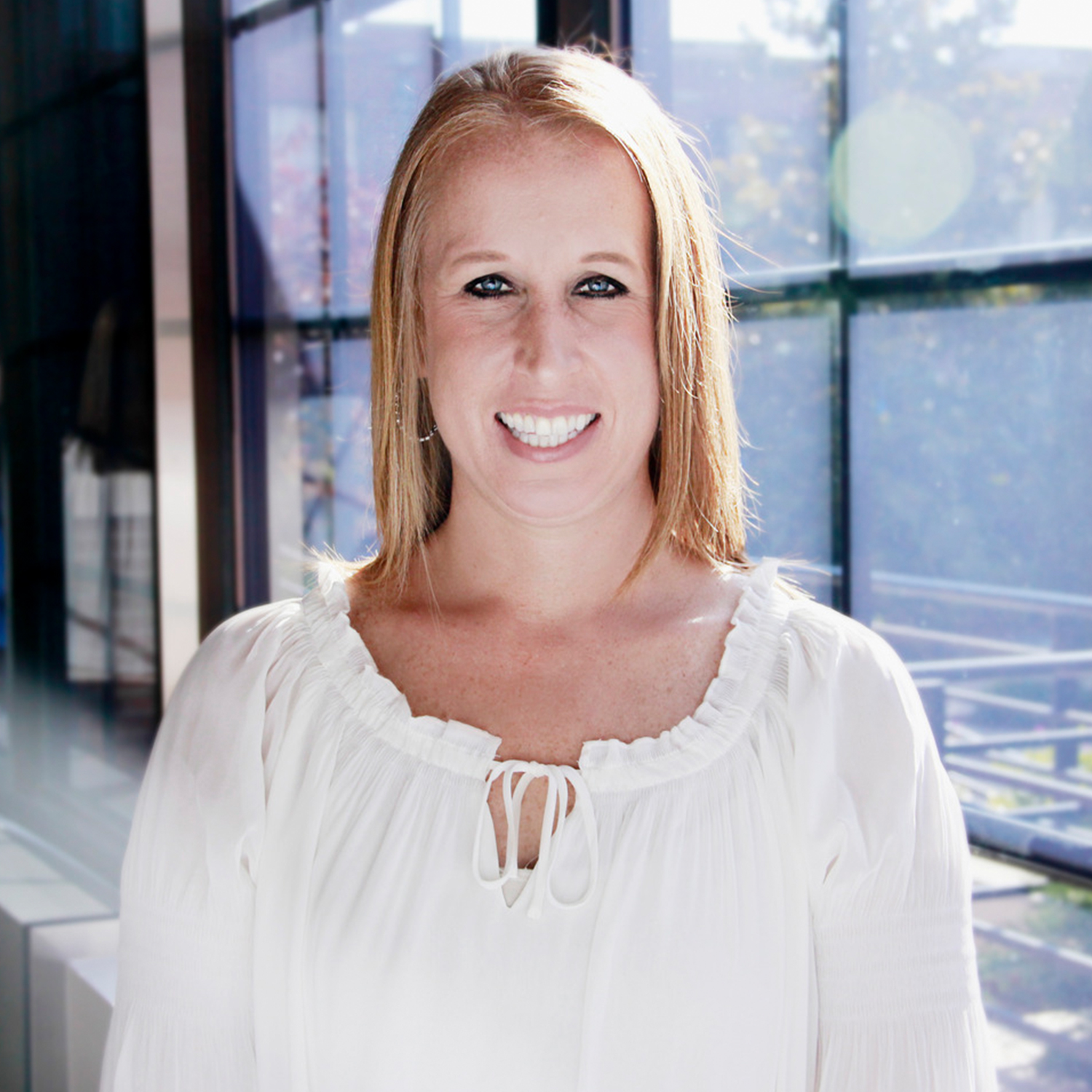 Relentless Ally
Taking the Healthcare Industry by Storm
If it is a man's world, then someone (with apologies to James Brown) surely forgot to tell Deanna Skipper. Deanna and women like her have completely flipped the script, challenging convention one square foot at a time.

And speaking of square feet, Deanna's built thousands of them, primarily in the healthcare market. But her story almost had an entirely different ending. After graduating from Coastal Carolina University with a degree in business, Deanna quickly found herself daydreaming about a career that wouldn't confine her to claustrophobia-inducing cubicles.

Fortunately, Deanna didn't have to look far to discover an opportunity that would offer the adventure and variety she was seeking. Her younger and older brothers had since graduated from Clemson University's construction management program, and it wasn't long before Deanna dove headfirst in their footsteps. Undaunted by the prospect of attending lectures alongside wide-eyed freshmen several years her junior, Deanna was equally fearless about entering a male-dominated workforce.

"I knew I'd be a minority," recalls Deanna, "but I can't say I ever gave it much thought or felt like I'd be at a disadvantage." Then again, talent tends to beget the kind of confidence that can shatter any glass ceiling.

David Stanton, vice president of operations and healthcare business unit leader for Balfour Beatty in Charlotte, recognized the "it factor" in Deanna immediately. Since the first day of her internship at Greer Memorial Hospital, Deanna has learned the ropes of healthcare construction from David, and she's quick to credit him for guiding her to become the accomplished project manager she is today.

"What haven't I learned from David?" says Deanna. "He's a supervisor who pushes me, but he's also a friend who encourages me."

It helps to have experts like David just a phone call away when you're renovating critical facilities with standards such as infection control that aren't part of typical construction vernacular. But Deanna has become a healthcare construction expert in her rite, becoming others' first call when best-laid plans go awry.

She led, for example, a 12,000-square-foot addition to Seacoast Hospital's Emergency Department (ED) in Little River, SC. Several weeks before the project's scheduled completion, Deanna received a design change that might have thwarted a less experienced builder. Balfour Beatty was tasked with converting two rooms into psychiatric holding areas, which possess unique requirements like overhead cooling doors and in-wall security consoles to eliminate the potential for patient self-injury.

The project team faced uphill challenges, beginning with the fact that most of the rooms' complex systems were also long lead items, requiring nearly the same amount of time to deliver as Balfour Beatty had to complete construction. Having built a similar psych hold room for Roper Mt. Pleasant Hospital just a few years before, Deanna led a successful sprint to the finish, even obtaining a separate certificate of occupancy for the ED while the team finished out the remaining rooms.

Over the years, Deanna has developed a reputation as a project manager who'd much rather step back into the shadows and shine the spotlight on her team. She's far from reticent, however, when it comes to discussing the technical aspects of her job from cooling towers and central energy plants to generators and medical gases.

Her biggest point of pride? The people she's served, from families welcoming dreams come true in state-of-the-art delivery rooms to nurses ministering more efficiently to little boys with broken arms or women waiting tensely for mammogram results in tranquil consultation rooms.

Deanna may not have come in on the first wave of women breaking ground in construction, but make no mistake, she has played a role in the evolution of her industry, both by epitomizing operational excellence and refusing to accept any barriers to it. In doing so, Deanna defines the very essence of leadership.

What an indelible mark for a woman to make.