Dave Campbell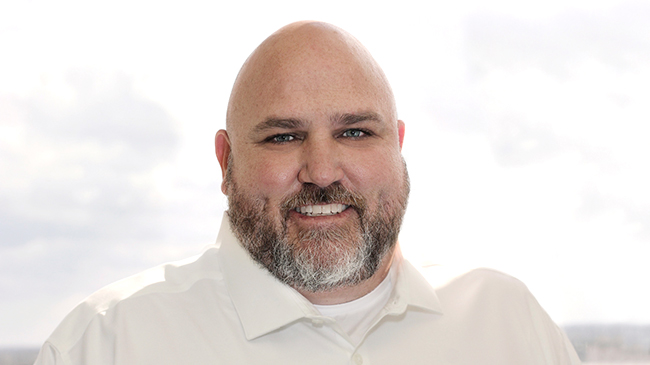 Relentless Ally
Batting a Thousand
Like many college baseball players, Dave Campbell had big league dreams. But destiny, steered by a defiant knee that found itself on the wrong end of a surgeon's scalpel, threw an unexpected curveball. As the University of North Florida (UNF) student considered a future outside the diamond, it didn't take long for him to discover the similarities between sports and construction, where work ethic correlates directly with success and the final scoreboard reflects the sum of the team's efforts.
Balfour Beatty's operations scouts recognized the "it factor" in the young building rookie even as the ink dried on his diploma. Unsurprisingly, Dave didn't log any bench time his first year with the company, moving three times to build criminal justice projects across Florida and in Georgia.

Soon, Dave found his niche working at Jacksonville International Airport (JIA), where he spent the next 12 years delivering project after project, including a $100 million concourse replacement. The principles that guided Dave to countless victories underpinned his project management philosophies at JIA. "On a project that long, it's easy to get complacent," admits Dave. "You can't rely on your past performance. It was really important to our team to show the owner that each new phase was as important as the one that preceded it."

Aviation work could be likened to matching up against the Yankees in the late 90s – an uphill battle in which each inning seems more impossible than the last. But for Dave, the intense management required to deliver a major, capital program in an active airport operating 24/7 has never seemed the least bit intimidating. In fact, he found the work so inspiring that somewhere along the way he earned the nickname, "Airport Dave," and it stuck like "The Boss" to George Steinbrenner. Dave isn't just synonymous with airport construction in Florida. In 2011, the nickname followed Dave to North Carolina, where he played a major role in helping Balfour Beatty win and deliver high-profile projects at Raleigh-Durham International Airport and Onslow County Airport.

In many ways, the reputation Dave has cultivated as a trusted transportation builder over his 20-year career—the entirety of which has been spent with Balfour Beatty—can be traced to his days playing third base. "The teams that win championships don't always have the most talent, but they always have the most passion," attests Dave, who's long since traded in his well-oiled mitt for a set of irons. "When I assemble a project team, I don't need the guys with all-star resumes. I need guys who will jell together."

Today, Dave serves Balfour Beatty's Florida operations in a multifaceted role, assisting both business development and operations in Jacksonville, Florida. With his characteristic team-based approach and competitive edge, he's led the successful completion of the first phase of the Jacksonville Regional Transportation Center, and was recently awarded the new Basketball Training and Performance Center for new client Jacksonville University. "We are delighted to have Dave supporting our business on multiple fronts," praises John Harris, senior vice president. "He has a strategic mind and strong operational background that has enabled him to bring unique win strategies to several recent pursuits in Jacksonville." Player-turned-coach, "Airport Dave" has certainly earned his wings.