Amar Vel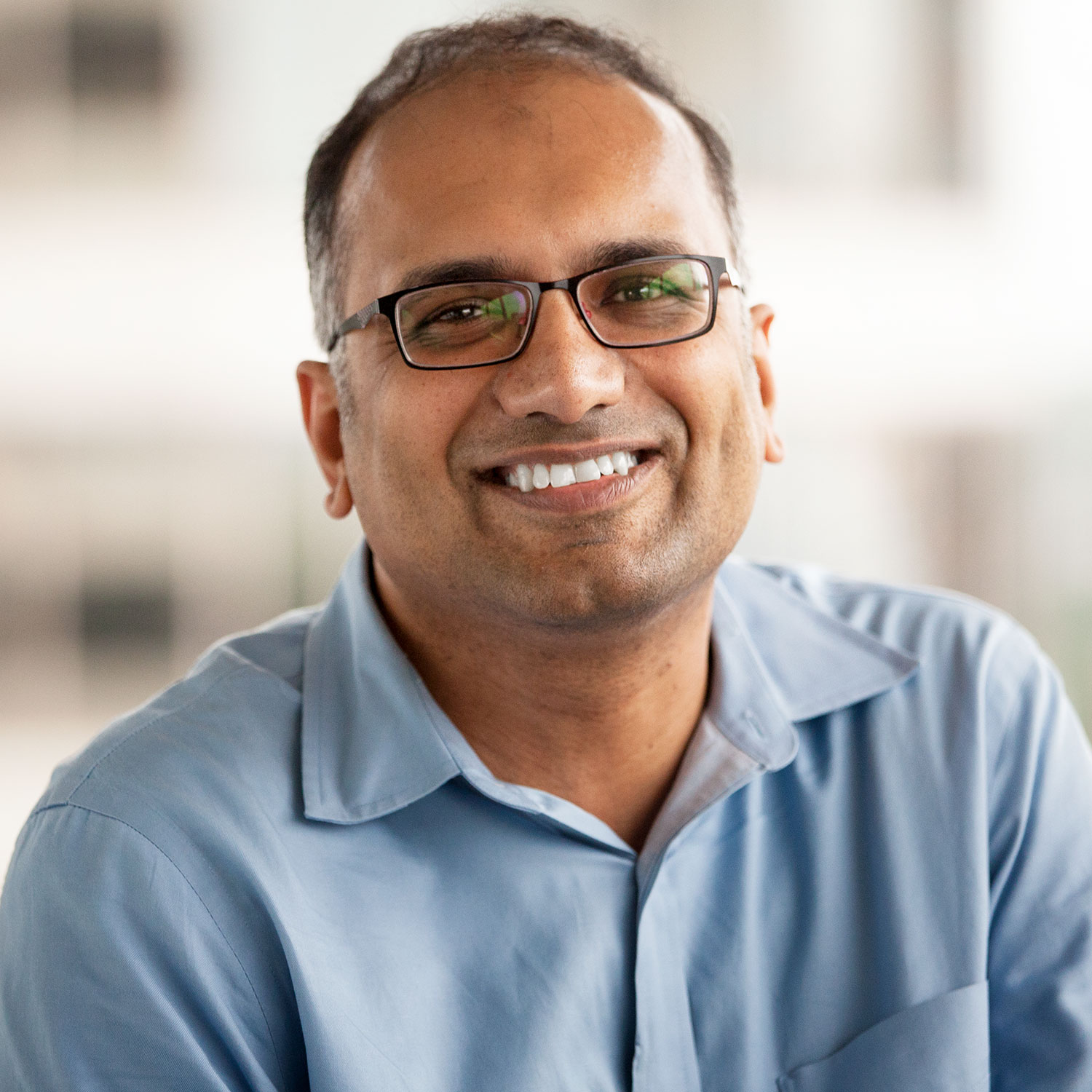 Relentless Ally
A Formula for Success
Nature versus nurture. It's one of the most hotly contested topics within the field of psychology.
As the son of a civil engineer and interior designer who went on to build an impressive career in construction, Amar Vel might help scholars settle the debate.
Amar, whose family owned their own construction firm in Chennai, India, knew from a young age that he wanted to follow in his parents' footsteps. When he was just 17, Amar came to the United States to study civil engineering at the University of Connecticut. With a prodigious talent for mathematics, Amar excelled at his coursework.

During an internship with the Connecticut Department of Transportation (DOT), Amar helped analyze the Metro-North rail line that crosses over approximately 150 historic bridges between New Haven Station and Grand Central Station. As he identified needed bridge repairs, Amar found himself dreaming instead about performing them. "I realized I enjoyed physically building something," recalls Amar.

Upon graduation, Amar could have easily returned to India to work in his family's business. But Amar wanted to write his own formula for success. The equation was simple: courage + opportunity = fulfillment of the American dream. "I wanted to stand on my own and build a name for myself in this country," acknowledges Amar.

Preconstruction was a natural fit for the self-professed numbers guy who soon found his niche in high-rise, multi-unit construction, and most recently in the hospitality sector. But Amar didn't just thrive on providing air-tight estimates; he enjoyed the relationships he forged with design, trade and engineering partners.

"If you can guide an owner or designer to make the most cost-effective decisions earlier during the preconstruction phase, you can start a project much more quickly than the traditional design-bid-build approach," affirms Amar. The adage "time is money" rings true for all markets in construction, but perhaps none more so than multifamily—making Amar's expertise even more valuable.

Amar joined Balfour Beatty in 2011 when the company's Atlanta team was resuming construction on Buckhead Atlanta, a megaproject that stalled during the Great Recession. Amar was instrumental in helping reach a guaranteed maximum price (GMP), which set the successful restart in motion.

In his role as vice president, of preconstruction, Amar has taken countless projects from mere napkin sketches to become recognized Atlanta landmarks like Icon Midtown. In fact, Amar is so fond of this brainstorming stage that he often keeps the first mock-ups as souvenirs. For Icon Midtown, it all started with a simple rectangle box from which Amar helped determine how to maximize the owner's pro forma.

Amar is as passionate about hitting the numbers as he is about achieving them in an innovative way. Recently, Amar played an instrumental role in driving preconstruction efforts on the Osprey, Balfour Beatty's first project with off-site manufacturing firm Prescient. He performed six different density studies, ultimately developing a model that met each stakeholder's distinct needs including the desired building skin and variety of floor plans. The result was a 13-story Prescient tower located adjacent to a precast parking deck and two five-story, wood-frame buildings.

Recognizing the density limitations of wood-frame structures and their long construction schedules, Amar believes off-site is the future of multifamily housing construction. "Owners are not always going to build 30 or 40-story towers, and labor isn't coming back overnight. Structural prefabrication can achieve that middle ground with less on-site resources," says Amar.

But Amar is quick to caution that innovative projects such as the Osprey must be planned and executed as a cohesive team. "You can't think, 'I'm an owner, I'm a trade partner.' You have to think I am part of a team trying to achieve a common goal."

As Amar seeks out new and innovative ways to serve Balfour Beatty's clients, he will continue to cement the legacy he set out to build as a young man. Amar's family may have influenced his destiny as a second-generation builder, but it's also his unique talents and entrepreneurial spirit that have helped him excel—thousands of miles away from where he first became fascinated by an industry that impacts the whole world, one building, one home at a time.