Alan Wahlstrom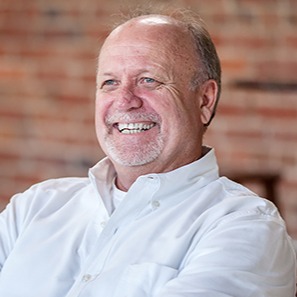 Relentless Ally
For Special Projects Expert, Alan Wahlstrom Passion is the Primary Ingredient for Success
Leading Balfour Beatty's special projects operations across California, Alan is positioning Balfour Beatty as our clients' single source of construction

If you're lucky, you have a good job. If you're especially fortunate, you have a rewarding career. But if you're truly blessed, that career just so happens to be your life's calling. A calling so powerful you go home at night with a sense of meaning, purpose and accomplishment. A calling that probably also looks a lot like the real answer to the proverbial childhood question, "What do you want to be when you grow up?"

If you had recently posed that question to Alan Wahlstrom, he would enthusiastically answer "construction." His impressive career at Balfour Beatty has taken him coast-to-coast from the nation's capital to the Golden State where he currently leads the team's Los Angeles special projects operations. During his tenure, Alan has made his mark as a Relentless Ally in the delivery of best-in-class special projects across a vast array of market sectors that have exemplified our clients' culture and values to successfully advance their business goals.

Developing a Winning Special Projects Formula

For more than 10 years, Alan led Balfour Beatty's special projects operations in the Mid-Atlantic, firmly establishing the company as the contractor of choice in providing holistic building construction services. Under Alan's leadership, Balfour Beatty delivered iconic projects including the 10-floor, 400,000-square-foot buildout of the Federal Energy Regulatory Commission Offices (F.E.R.C.), National Museum of the Marine Corp. NMMC Galleries 13 & 14, Dulles Airport Jet Bridge Expansion, Sibley Hospital Hospice Center, Astra Zeneca FMC ADC Lab, Catholic University Life Safety Upgrades on the Historic McMahon Hall and more.

Beyond his passion for the incredibly client-focused nature of special projects, Alan is also drawn to their diverse market sectors and scopes. From executing work for major developers such as Vornado/Charles E. Smith to providing premier buildouts for retail chains such as Panera Bread and Buffalo Wild Wings, Alan has honed a winning and repeatable formula for success of every special project.

That formula not only leverages Alan's strong operations background but also his extensive estimating experience. Alan's ability to accurately advise his clients on scope decisions during conceptual design has become even more critical in the context of today's market and supply chain volatility.

His end-to-end expertise is a true differentiator for special projects, which are often completed on expedited schedules, in partially or fully occupied spaces, and within strict budget constraints. Although the quick, "rapid-fire" nature of special project schedules can bring a cold sweat to many a contractor's brow, for Alan, it's what makes him excited to get up every morning.

With its full-service special projects team, Balfour Beatty is uniquely positioned to be our clients' single source of construction, offering greater schedule certainty, building knowledge and cost savings.

"We want our clients to know that the end of a project isn't when we turn the keys over to a 20-story base building," says Alan. "The end of a Balfour Beatty project can be when we move in the last tenant. We have the desire and capability to serve our clients through the full lifecycle of every project."

Returning to His Roots

Today, Alan has returned to his roots in his hometown of Los Angeles, California. In bringing his expertise to our local operations, Alan will build upon the capabilities of our strong and established team that has cemented Balfour Beatty's reputation as the state's top education builder.

Leading the team's growing special projects services, Alan is focused on delivering Balfour Beatty's signature, people-first experience on every project. Alan is also passionate about leveraging Balfour Beatty's strong partnerships with local, minority women-owned businesses and subcontractors to cultivate the vast talents of the area's contractor community.

"I'm thrilled to work with our team of experts and industry partners across California," says Alan. "And while we're charting new territory for the business, in many ways, my heart has always been with this community where countless dreams are born. And I'm confident that our team will deliver our clients' dreams for dynamic special projects in Los Angeles and beyond."

Reaping Early Rewards

On the heels of Balfour Beatty's expansion into special project services within the Los Angeles market, our team has been awarded a $2.9 million contract to deliver the City of Beverly Hills' shell improvements project at 430 North Camden Drive. The project will be incorporated into a future tenant buildout and features core and shell improvements to a 9,500-square-foot tenant space.

Whether you're seeking a CM at-Risk for a 200,000-square-foot, ground-up building or a general contractor for a 2,000-square-foot renovation, look no further than Balfour Beatty. We have the people who know what it takes to execute any type, size, or scope of the project and the passion to deliver an unparalleled customer experience.

After all, they've been called to work. And who better to deliver your dream than people who are living out theirs?