Sean Graham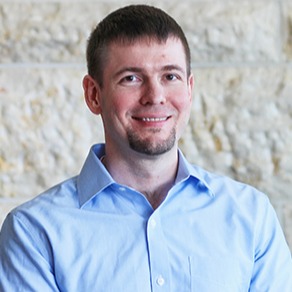 Relentless Ally
Dependable, Devoted Dream-Builder Makes His Mark in the Mid-Atlantic
Sean Graham's potential to emerge as an industry star has been apparent throughout his entire 13-year construction career, as he quickly rose through the ranks from project engineer to senior project manager. During this time, he has contributed to some of the Mid-Atlantic team's premier projects, including the $856.9M Walter Reed National Military Medical Center expansion and renovation as well as the 561,000-square-foot, Class A Republic Square office building. But even more notably, Sean has demonstrated an innate ability to lead, solve problems quickly and build solid relationships with clients — reflecting the qualities of a true Relentless Ally.

A quiet achiever, Sean lets his project execution speak for itself, and the noise is deafening. Balfour Beatty receives consistent positive feedback from a repeat client, which once offered to fund Sean's bonus as a token of appreciation. After teaming with Sean on the 220 Twentieth Street project, Paul Sowter, now senior vice president at Fivesquares Development, praised his "hard work and detailed knowledge of the project."

According to his teammates, Sean's success lies in his diligent and proactive approach to operational leadership. Balfour Beatty executive vice president, David Laib, expressed that he finds 'comfort' working with Sean, because he "simply takes care of business as efficiently and effectively as anyone I know." In addition to his passionate drive to overcome obstacles, Sean is equally skilled at avoiding them. Sean has closely aligned himself with Balfour Beatty's Zero Harm safety policy, drawing praise for the personal accountability he takes in reducing risk on his jobs and by inspiring others to do the same. By consistently taking the initiative to ensure his projects are not only utilizing existing procedures but also implementing the most beneficial new processes, Sean has become a trusted steward of his clients' dreams who is respected by peers and partners alike.

As Sean has grown throughout his career, he has honed his natural gifts and talents through hands-on experience with some of the most signature construction projects in the Mid-Atlantic region. Those who work alongside Sean will surely agree with the following observation made by Stephen B. Kalthoff, vice president at JBG Smith, "With his fantastic memory, calm demeanor, eye for detail and excellent architectural skills, Sean is at the top of his class." And there's nowhere to go but up.