Ryan O'Donnell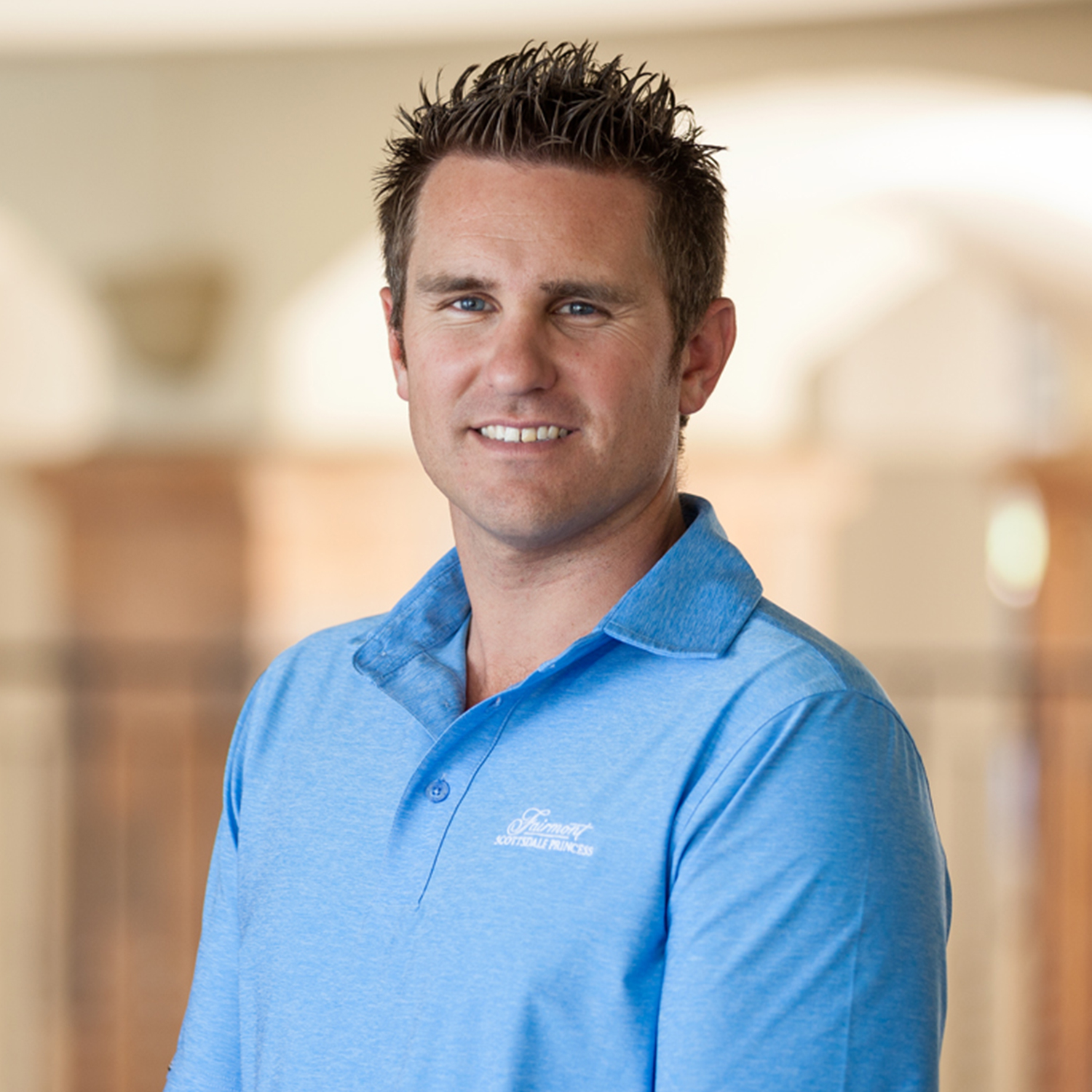 Relentless Ally
When He's on a Project, it's Always a "Hole-In-One"
Arizona is an ideal environment for people who love golf and enjoy living and visiting the warm desert climate. Project Manager Ryan O'Donnell has masterfully combined his love for golf into his work life by successfully delivering beautiful hospitality projects throughout the region, many of which are within walking distance of nearby golf tracks.

Maybe that's the reason Ryan always has a smile on his face, or maybe—and most likely—it's because Ryan is passionate about building. He is truly focused on creating the best building experience for his clients, partners, and co-workers.

Having spent ten of the last twelve years in the construction industry with Balfour Beatty, Ryan has been providing innovative solutions on projects like a 102-guest room addition and 57,000-square-foot ballroom addition at the Fairmont Princess Resort; a new Scottsdale Resort Sales Center building; a 70-unit hotel building renovation, new villas/courtyard, and T. Cook's Restaurant renovation for the Royal Palms Resort in Phoenix; and ADA upgrades for the Phoenician. These projects are only a small sampling of his work – which also includes projects in the tenant improvement, healthcare, office, public, and transportation market sectors.

For Ryan, it doesn't matter which project or which market sector, it's all about developing trusted relationships so that he can deliver his client's true vision and dream. Not only does he excel at leading projects, he goes out of his way to solve problems that may, or may not, be at all related to the projects he was hired to build.

He is a vested partner and demonstrates his commitment in many ways including when he offered his budgeting expertise to a client so they could better understand the needs of a hotel located in a completely different state, or when he paved a parking lot at a moment's notice–free of charge—so that it would be ready for a community holiday event, and when he, and his family, show up on the weekends and after hours to embrace events held by local charitable organizations aligned with his client's missions.

Ryan says that the greatest satisfaction from his job comes from generating and maintaining long-term relationships with his colleagues, clients, and partners. "It's all about creating the best building experience we can for the entire team," said Ryan. "I focus on creating positive energy on the job site throughout the duration of the project. The result is a more fun environment and team members are especially motivated to be creative. It's a great way to ensure our clients and partners are receiving the outstanding service and products they deserve."

Ryan embodies the entire concept of "Relentless Ally." Famous for his brightly colored shirts, he's hard to miss on a project site. But even when he wears "Balfour Beatty blue" his contagious enthusiasm and energy are qualities that set him apart as a true client advocate and inspired leader.

In fact, others in the industry are also taking notice. Engineering News Record (ENR) Southwest named him as one of their Top 20 Under 40 winners in 2015. The publication's annual, the regional competition recognizes 20 individuals under the age of 40 who represent the "Best-of-the-Best in their construction and design careers by giving back to their industry and communities.