Michele Cummings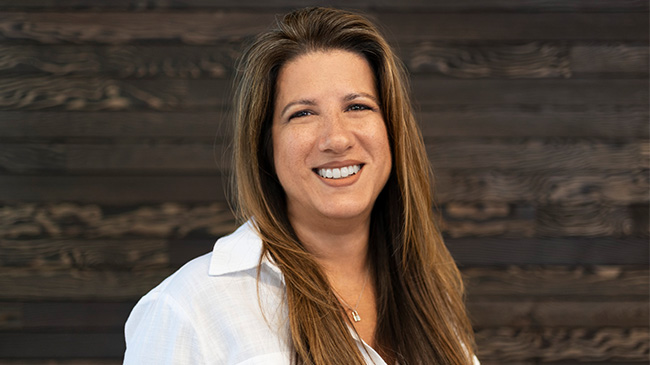 Relentless Ally
Cultivating Connections
Michele Cummings builds relationships to last across her local Austin and trade partner communities

At Balfour Beatty, everything we do furthers our strategy of Build to Last. Talking positively, collaborating relentlessly, encouraging constantly, making a difference and valuing everyone are behaviors that ensure we aren't just building lasting structures—we're building lasting relationships too. In Austin, Texas, Senior Project Accountant Michele Cummings lives out these behaviors every day through the intentional, inclusive and collaborative ways she advocates for our trade partners, her Balfour Beatty teammates and the community-at-large.

Michele's path to Balfour Beatty was not traditional; she discovered a love for accounting while climbing the ranks in property management. In 2014, a friend recommended her for a project accountant role at Balfour Beatty and Michele was excited for the opportunity to focus on her passion for accounting full time.

Nine years later, Michele has seen Balfour Beatty's Austin operations grow and flourish as the community remains one of the fastest-growing cities in America. She has had the opportunity to work on projects that have positively impacted Austin such as the Texas Capitol Complex, the Kendra Scott corporate office and the Austin Independent School District headquarters, among others.

While working on high-impact, high-profile projects keeps Michele's job exciting, it's the relationships she has built throughout her tenure with the company that bring her the most fulfillment. From trade partners to coworkers to the greater Austin community, she is always willing to share her expertise to make sure everyone succeeds.
Guiding Trade Partners
As a senior project accountant, one of Michele's major responsibilities is coordinating billing with subcontractors. In addition to helping ensure our partners receive timely payments, Michele goes above and beyond to answer their questions and serve as a trusted resource on every project.

"We can't operate without our trade partners," says Michele. "It's very important to me that our subcontractors know that we value them and that we have their back. To me, that looks like helping them whenever I can."

Michele cites communication as a hallmark of her relationships with trade partners. A major part of keeping partners happy, she asserts, is keeping them informed on processes, challenges and delays. Whether she shares good news or bad, Michele recognizes that transparency throughout a project builds trust with our partners.
Mentoring Teammates
Beyond her work with our industry partners, Michele is also a mentor and guide for her teammates at Balfour Beatty. As Austin operations continue to grow, Michele takes the initiative of helping new teammates acclimate to our culture, procedures and more.

"I want everyone to feel comfortable here," she says. "I pride myself on being someone that new team members know they can come to for questions, help and direction."

Michele's willingness to share her in-depth understanding of our company values and procedures makes her a leader in Austin, while her warm and inviting nature has helped cultivate a strong culture of respect and mutual care among her teammates. Local leaders know they can rely on Michele to ensure that everyone is working together toward a common goal.

"Michele is a leader in our office in every way," says Operations Director Travis McGarraugh. "From her commitment to support our trade partners and make sure they are successful while working on our projects, to how she helps all of our team members with any questions they may have, to her welcoming smile and positive, can-do attitude with everyone she interacts with, Michele is the very essence of what makes Balfour Beatty a great place to work and do business with."

Beyond her local teammates, Michele is also part of the national project accounting training team, which helps Balfour Beatty project accountants from coast-to-coast refine and enhance their skills. As one of the only accountants in Austin, Michele relies heavily on her counterparts across the nation to provide guidance and, in turn, she does the same for them.
Advocating for Women
In her spare time, Michele sits on the board of directors for the local Austin chapter of the National Association of Women in Construction (NAWIC). NAWIC is a volunteer-based organization that facilitates professional development, community service and mentoring programs for women in the construction industry.

The association focuses on creative networking opportunities for industry professionals as well as cultivating interest in the construction industry for the next generation. Michele is passionate about helping young women develop agency and confidence in their abilities and is a staunch advocate for women in construction and beyond.

"I'm so encouraged and motivated by the women in this industry," she says. "I don't ever want women to second guess their knowledge or their confidence."

Michele embodies Balfour Beatty's people-first culture in all she does and has the spirit of a Relentless Ally that shines through in her continuous care and inclusion of her partners, coworkers and the community.