Beth Davis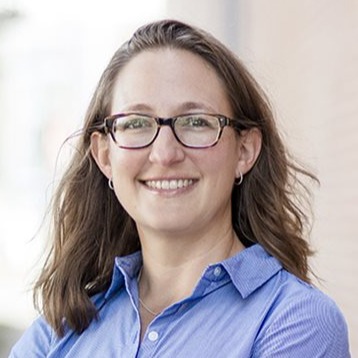 Relentless Ally
Born to Build
Beth Davis was visiting construction sites before she could walk. Perhaps that's why these days, she's pretty comfortable running some of the largest and most complex jobsites in the Southeast.

A second-generation builder who learned the ropes of large commercial projects from her father, the Ohio native has spent her entire 20-year career with Balfour Beatty, building a resume that would spark envy even amongst the most seasoned industry veterans. And she's done it with a combination of sweat equity and earned swagger.

A recognized ground-up construction expert, Beth has helped shape the Charlotte skyline. Her mark includes the $76 million Kimpton Tryon Park Hotel in Uptown Charlotte and the new corporate headquarters for Corning Fiber.

Beth can credit countless other high-profile projects to her name. She oversaw interiors work for SPX's Corporate Global Headquarters, a LEED Silver project that received a first place Eagle Award from the Associated Builders and Contractors (ABC) Carolinas Chapter.

Speaking of awards, Beth helped another marquee project receive a few of its own. Considering the job's difficulty, it's little wonder the collective industry took notice. Beth led a talented team that put nearly 340,000 square feet of work in place in just nine months. It took 12+ hours, seven days a week to achieve the feat of craftsmanship that is the LEED Platinum MetLife Corporate Retail Headquarters. "I learned the power of maintaining a positive attitude and persevering," recalls Beth.

Though her portfolio primarily spans the private sector, Beth's fondest memories are of a $200 million Central Campus for the Army Corps of Engineers. "It was something new and different," she reminisces. Both qualities are key to Beth's love of construction. "I like the process of creating something from nothing. You're never doing the same thing twice in this field."

Given the demands of her all-consuming career, it's tough to imagine Beth having time to pursue many hobbies or interests once she's kicked off her (often muddy) steel-toe boots. While she's meeting project milestones, Beth is masterfully managing the schedules, routines and day-to-day organization of her family. Recognizing the importance of educating and inspiring the next generation of builders, Beth also plays an active role in mentoring Balfour Beatty's up-and-coming project engineers and project managers in Charlotte.

It's safe to say Beth never dreamed of a path that didn't include building. For those women contemplating a career that mirrors her own, Beth offers this advice, "Be passionate and take ownership of your work. Construction is all about following through from start to finish."

While Beth is aware of the reality that she is both a woman of influence and a minority in a demanding and competitive industry, she's always maintained a firm policy of checking her apologies at the trailer door, refusing to concede any assumption that she doesn't belong.

"If you treat others the way you want to be treated—with responsiveness and respect—you earn both in this industry. That really holds true for anything in life," she argues.

Outspoken but fair, confident but compassionate, Beth Davis and women like her are the future of our industry.