Amanda Patton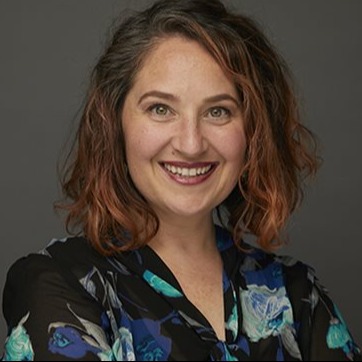 Relentless Ally
Leaning Into a Better Way of Building
Amanda Patton almost skirted her destiny to become a third-generation builder.

It was a strong lineage, too. Amanda's grandfather was a plumber, and her father worked on septic systems. They dreamed that Amanda would follow in their footsteps as a professional engineer. But growing up, Amanda wasn't drawn to construction—or any related field for that matter.

That was until her family decided to build a new home. Like any teenager, Amanda was keenly interested in the plans for her bedroom. But unlike most her age and much to the astonishment of the architect, Amanda took it upon herself to resketch those plans precisely to her liking. And just like that, a young girl from a small Alabama town started to dream big about her future as an architect.

At Auburn University, Amanda enrolled in the prestigious College of Architecture, Design, and Construction's School of Architecture. During her third year, Amanda learned that she had not been selected to advance within the architecture program. What appeared like a dream denied ended up being destiny in disguise.

Upon transferring to study construction management in the College's Department of Building Science, Amanda's exposure to architecture helped her recognize some of the industry's inherent dysfunctions and operational inefficiencies. Unbeknownst to Amanda at the time, it marked the beginning of her journey to become the lean construction leader she is today.

After graduation, Amanda joined Balfour Beatty's recently established Charlotte, NC office as an estimator. Nearly two decades later, she's still going strong, having earned a reputation as a respected and collaborative building partner committed to the continuous improvement of her projects, teams, and the industry at large.

Amanda's formative years in the business offered exposure to a wide variety of markets and project scopes. From tenant improvement work for international banking institutions like Bank of America to higher education projects at Duke University, UNC Chapel Hill, and Penn State University and healthcare projects such as Western State Hospital, Amanda built a strong and well-rounded foundation that included certification as a Design-Build Professional™.

Thanks to the encouragement of a mentor, she even made the leap from preconstruction to operations. To quote Sheryl Sandberg, Amanda "leaned in" to each opportunity she was presented with bold curiosity and the tenacity to make it her own.

In 2006, Amanda relocated to the Mid-Atlantic region to help grow the Corporate Accounts' footprint. However, a shift in the company's strategic focus led her to officially join the Mid-Atlantic team contributing to integrated projects.

Recognizing the vast communications gap and system siloes that exist between AEC partners, Amanda began exploring ways to help owners more effectively communicate their project goals and expectations—what's known in lean circles as "conditions of satisfaction." As she helped teams break away from traditional modes of thinking and working, Amanda experienced an epiphany that had perhaps been her whole career in the making.

"I realized that I don't have the process-driven mindset of your typical engineer. My passion is connecting people," Amanda recalls. "The first pillar of lean is respect for people. This really resonated with me. The prospect of delivering projects differently was interesting and motivating."

Although Amanda got a glimpse of an ideal industry future state while attending Lean Construction Institute (LCI) events, she wanted the opportunity to work on a project where lean was fully embraced and embedded. In 2015, Amanda got that opportunity as part of the integrated project delivery (IPD) team (collectively referenced PennFIRST) selected to build a new, 1.5-million-square-foot patient pavilion for Penn Medicine. The project, which is slated to complete in 2021, created an ideal testing ground for lean practices and tools. From off-site manufacturing to daily huddles, target value design (TVD), and parametric modeling, the PennFIRST team has reaped countless successes in advancing the case for lean.

"To see people want to work this way and to find value in it has been really exciting," praises Amanda, who has most recently been serving in the capacity of control on the Penn Medicine project. "To be part of a team where the owner may one day find the cure for cancer – it doesn't get much better than that."

Amanda has not only been committed to positively impacting the practice of lean on her projects, but she also played an instrumental role in establishing a new lean community of practice (CoP) in the Philadelphia, PA area.

Amanda may not be your typical construction professional. In an industry where the command is all too often valued over collaboration and tradition over innovation, Amanda has broken the mold by remaining true to herself and to her deep-seated belief that there is a better way to build that puts people first.