Ronnie Hall, Jr.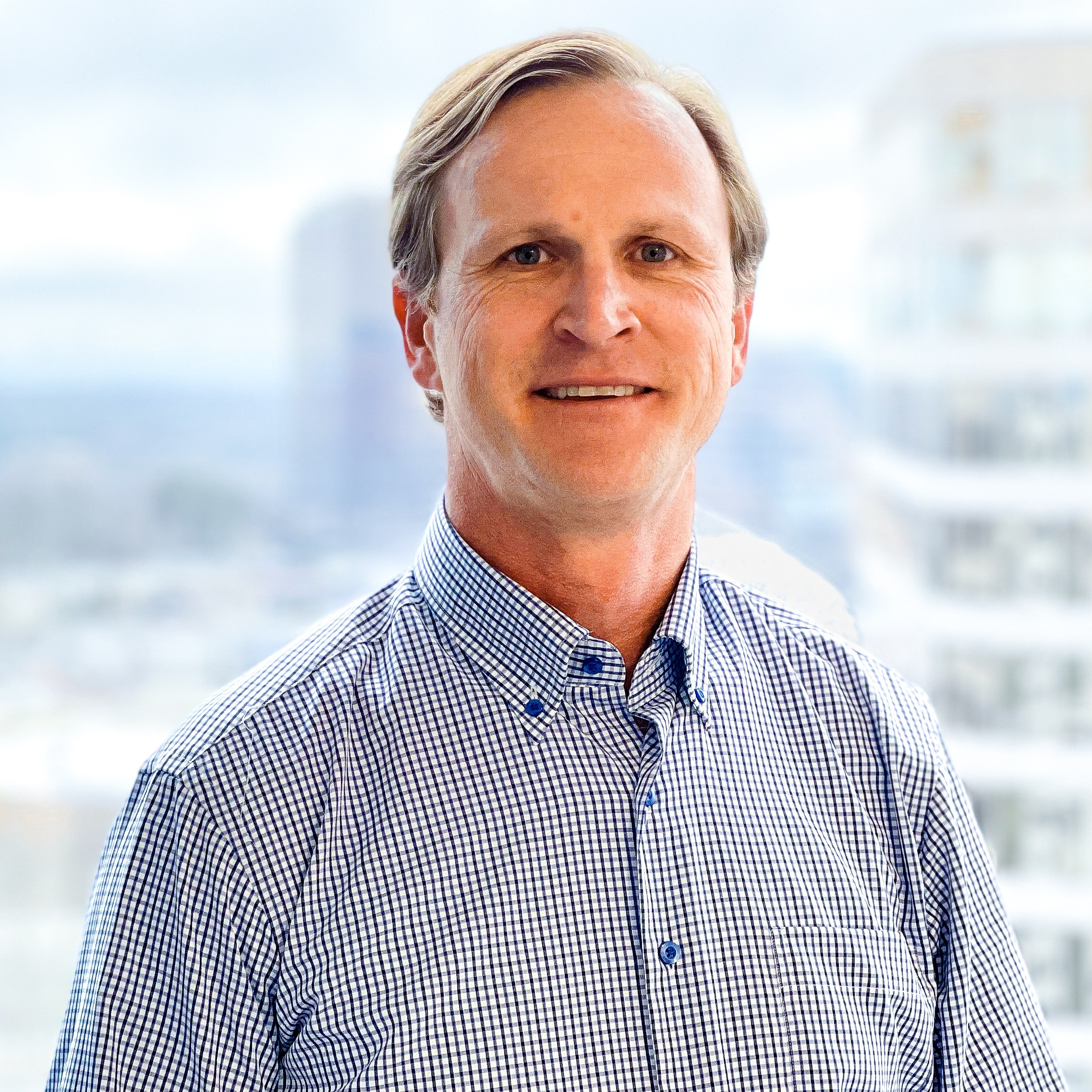 Relentless Ally
Building a Stronger Savannah
There's an old saying: you can't go home again, meaning that even if you try to return to a place from your past, it won't be the same as when you left it. Ronnie Hall has never moved from his hometown of Savannah, Georgia, yet that old saying still rings true due to the massive amount of change Ronnie has seen in the city throughout his life.

Today, he uses his 20 years of local construction experience and first-hand knowledge of the town that built him to build a stronger, safer, and sustainable Savannah. As the local market leader for Balfour Beatty's recently established Savannah office, Ronnie is keeping trade partnerships local, assembling a diverse team of talented builders, and positioning our team as a key player in the growth of his hometown.
Breaking into Savannah
Amid Savannah's population and economic growth, Ronnie has been instrumental in establishing Balfour Beatty as a trusted community partner and general contractor of choice that is prepared to meet every size and scope of Savannah's building needs.

Despite the exciting growth it has experienced over the last several years, the city still operates with the familiarity and camaraderie of a small town. Project owners prioritize strong relationships built on mutual trust, and historically, smaller and mid-size contractors have maintained a more significant presence in the area. Due to Savannah's close-knit community, contractors that have attempted to enter the market from different geographies have experienced difficulty.

Ronnie is determined to help Balfour Beatty break that pattern. By taking a highly localized approach and establishing collaborative relationships with Savannah-based trade partners, Ronnie looks to weave the company into the fabric of the community.

"I'm very deliberate about partnering with the local businesses that drive our community and economy," Ronnie says. "It starts with a relationship. Our trade partners want to interact with our team members personally, so we put a lot of effort into developing those relationships."

During the Thompson Savannah Hotel project, Ronnie (then the senior project manager on the job) discovered that the concrete and drywall trades had not previously worked on a project of similar magnitude. Rather than outsourcing the work to non-local trades, Ronnie made the conscious choice to go the extra mile and mentor these valued partners to make the project a learning experience for all.

"We worked to identify any growth points on their side and ours and made sure we addressed them thoroughly. We maintained continuous lines of communication to ensure we delivered the highest quality work for our client," Ronnie says.

As a testament to their success, the concrete trade partner completed their scope three weeks ahead of schedule, and the drywall partner consistently met or exceeded deadlines. Ultimately, the team completed the project on schedule, and the experience set a precedent of the return on investment for this level of collaboration.

Moving forward, Balfour Beatty plans to continue investing in the local trade community. "We've set a goal of making sure the smaller, local partners are growing," Ronnie says. "We want to help give them the chance to take their business to the next level while also growing ours."

Developing these strong local trade relationships requires investment, and Ronnie is committed to showing the construction industry the numerous benefits of these partnerships. He's never shied away from putting in the extra time and work to facilitate growth.
A Lineage of Hard Work
From the time he was born, Ronnie was surrounded by numerous examples of how a strong work ethic can make all the difference. Growing up, he and his siblings watched their father work 16-hour days and still make it to their peewee football and baseball games on the weekend. His grandparents and great-grandparents were farmers, spending their whole lives tilling and harvesting crops from the rich Georgia soil.

By the time he reached high school and began working for his uncle's general contracting business, Ronnie had discovered his professional calling which just so happened to continue his family's legacy of working the land: construction.

Today, Ronnie takes inspiration from his deep Georgia roots to pave the way at Balfour Beatty's Savannah office. Easy Street is nowhere on his route; Ronnie is committed to providing exceptional work while ensuring he does what's best for Balfour Beatty and local businesses.

As Ronnie helps expand Balfour Beatty's Savannah operations, he emphasizes the need to ensure that his teammates come from diverse backgrounds and share the company's vision and values. Because the team's footprint spans multiple market sectors from education to hospitality, healthcare, housing, special projects, and more, Ronnie has strategically assembled a team that possesses a variety of skill sets and perspectives to provide industry-leading project solutions that effectively deliver our clients' unique visions. Furthermore, Ronnie works to create a culture of inclusion in which all members of the team can voice their opinions openly and honestly.

"When I was growing up in the industry, the culture was more focused on 'hard' or technical skills. Now, we recognize the need to ensure our teammates have effective 'soft skills'—especially the ability to build relationships," Ronnie says. "We've been very deliberate about hiring the right talent. We've brought together a group of very talented individuals who are excited to be involved in our growth, passionate about providing excellent service to our clients, and adept at building relationships with our industry partners."

With this personal approach to developing his team, Ronnie hopes to make his staff feel safe and supported—but that mindset doesn't stop at the office doors. By engaging in conversations about the future of Savannah and volunteering with key community organizations, Ronnie demonstrates a dedication to people that extends beyond the projects Balfour Beatty builds.
Strengthening the Community — Today and Tomorrow
As more major companies recognize the appeal of Savannah, Ronnie has been instrumental in helping community leaders anticipate the building needs of a growing city. With an influx of new residents comes the need for new schools, more housing options, additional corporate office space and so much more. Balfour Beatty has the experience and expertise to fulfill these needs, and Ronnie and his team are excited to be involved in the growth of the community.

Amid conversations about the future of Savannah, Ronnie is also involved in several organizations making an impact on current residents. Through work with the Home Builders Institute, Ronnie assists with a specialized trades training program for transitioning military personnel returning to civilian life. He fundraises to make wishes come through for children facing critical illnesses through Make-A-Wish® Georgia. He volunteers with Heads-Up Guidance Services, an organization that provides behavioral health counseling to under-served populations. Ronnie's passion for making Savannah a better place for all its residents makes him a true relentless ally for his community.

That old saying may be true—maybe you really can't go home again. Change is the only constant in life, after all. But Ronnie is living proof that growth through change doesn't just benefit the individual, but the whole community. And that home, even if it looks different than it used to, is really where the heart is after all.