Jason Sizemore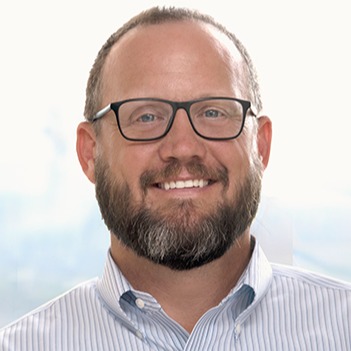 Relentless Ally
Putting People First
At Balfour Beatty, we aren't just building projects; we are building relationships. Whether it's turning plans into projects, challenges into solutions, or ideas into innovations, for Jason Sizemore, there is a standout connection piece – the people. He prioritizes connecting with people and understanding their visions for the benefit of our projects and the future of Balfour Beatty.

Jason didn't enter Auburn University, his alma mater, with a chosen degree or career path. As a learner by nature, he initially felt somewhat overwhelmed with the breadth of opportunities available. "I was interested in everything and wanted to learn as much as possible. I was actually a marine biology major for a short stint," recalls Jason.

While reviewing a course and major catalogue, Jason ran across the building science curriculum and was immediately sold. "The diversity of study from concrete and steel, accounting and contract negotiation, to presentation and communication skills drove me to the profession."

Jason participated in the cooperative education program while earning his degree, working during the fall and spring sessions for an electrical subcontractor on the Fort Benning Army Base and attending classes in the summer and winter. This experience provided Jason with a sincere appreciation for trade partners and a holistic understanding of the construction process.

Currently, Jason is serving as project executive on Balfour Beatty's $290 million River Landing project, which is located on roughly 8.1 acres of riverfront property along the Miami River. Overseeing an extremely diverse staff of over 30 Balfour Beatty employees, Jason has been involved in this 2.5-million-square-foot, mixed-use project since 2017. He was instrumental in securing the project, locking in a final GMP and getting the project out of the ground.

Jason realized very early in his career that "people build buildings, and people are the number one key to success." As not only a learner but also a leader, Jason is consistently interacting with and championing his team – passionate about helping people grow through teaching and mentoring.

Jason's impact does not go unnoticed. He was selected as the Florida team's "People-First Relentless Ally Award" winner in 2019. This award recognizes motivated employees who help create a positive and engaging workplace culture.

"Jason is truly a Relentless Ally, both personally and professionally, internally and externally," praises Scott Skidelsky, president of the company's operations in Florida.

Driven by humility and his belief that success stems from Balfour Beatty's people-first culture, Jason doesn't view his career in projects but rather through people and their stories. It comes as no surprise to hear Jason describe each of his projects as a "level playing field where no one person is more important than the other, including me."

Jason exemplifies the mutually beneficial relationship of a people-first leadership perspective by deeply trusting and believing that his teammates teach him to be a better builder, leader and person. The result: success.